I used to make choco chip oatmeal cookies even without an oven. With just an oven toaster, I often whip this delectable treat for my family and friends. So yesterday, because I miss munching on my favorite cookies, I made a batch to give into my cravings.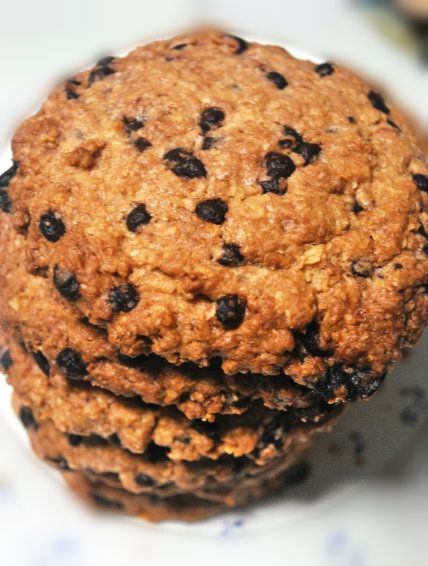 So here is the recipe of oatmeal cookies of which you could use to make for you friends and families.
Ingredients:
1 cup butter, softened
1 cup light brown sugar
1/2 cup white sugar
2 eggs
2 tsp vanilla extract
1 1/4 cups all purpose flour
1/2 tsp baking soda
1 tsp salt
3 cups oats
1 cup semisweet chocolate chips
Directions
1. Preheat oven to 325 F or 165 C.
2. Cream together butter, brown sugar and white sugar in a large bowl, until smooth. Beat in eggs one at a time, and then stir in vanilla.
3. In a separate bowl, sift and combine flour, baking soda and salt.
4. Stir into the creamed butter-sugar mixture. Blend well.
5. Add oats and chocolate chips. Mix very well.
6. With a spoon, drop a generous amount of the batter in an ungreased baking sheet. Shape into flat circles.
8. Bake for 12-15 minutes or until golden brown in the preheated oven. Allow cookies to cool for 5 minutes before transferring to a wire rack to cool completely.