Last weekend, when the house had a party, Tita Eden's boss required her to buy flowers. Instead of approaching the usual flower shops, me and my aunt trudged to Thomson Road. This is just a bus ride away from my usual spot, the Novena Church.
So I went back there yesterday to totally capture the plant and flowers highlighted at Thomson Road.
There are a series of shops catering to your needs in landscaping, gardening plants, both for indoor and outdoor, fresh cut flowers, tools and decors. Baskets, vases, and painted pots are also available to complete your arrangements.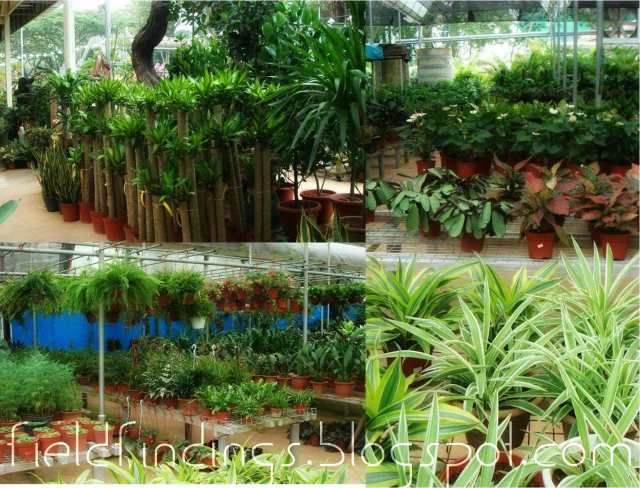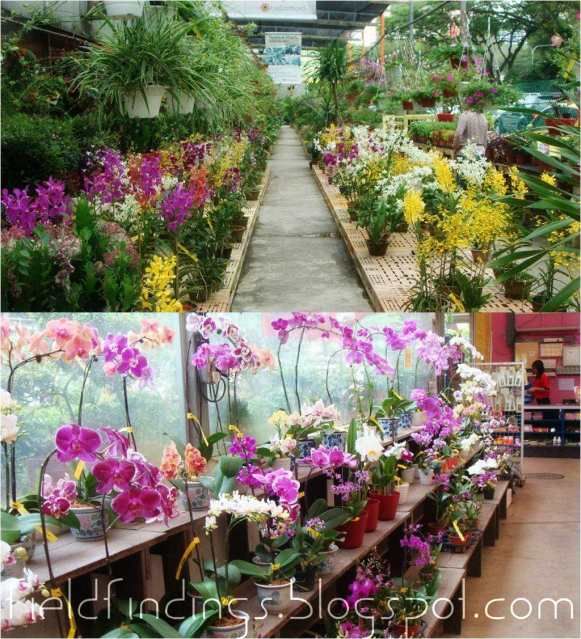 Live Potted Flowers and Plants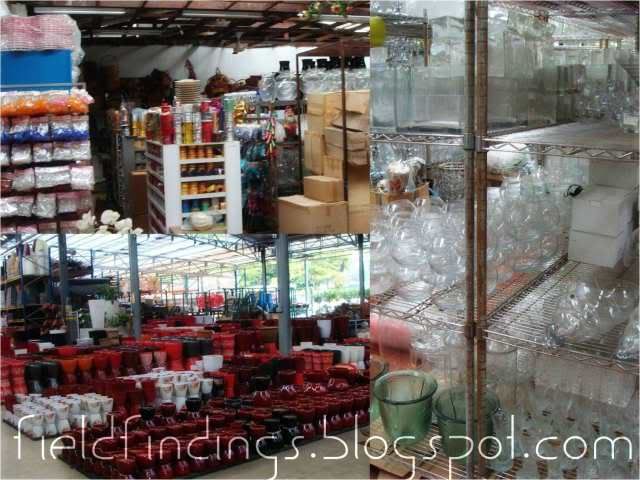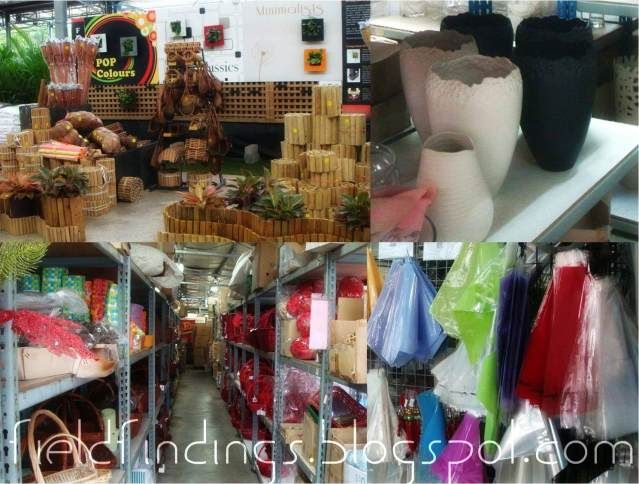 Wooden decors, Baskets, Clay Vases, and Colored Celophane for bouquets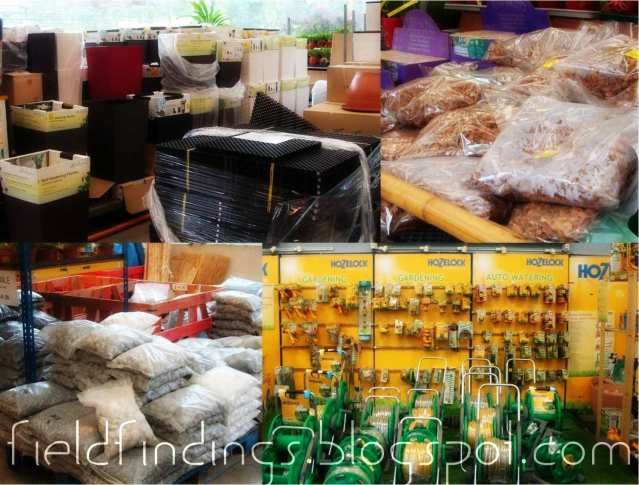 Landscaping Materials and Gardening Tools
Some shops also offers a variety of indoor and outdoor home decorative pieces to compliment your garden likewise your interiors. They have water flowing pieces, rattan swings, sofas, figurines and the like.
One good idea I found is the Frame Gardens. It is about having a lush green wall. In this concept, a plastic crate is turned into a wall planter box. Lined with moss, planting materials like cotton and topped with chicken wire mess, you are ready to plant your indoor plants. A plank of wood formed into picture frames and painted with bright colors like red, orange or yellow brings out the green and lushness of the plants.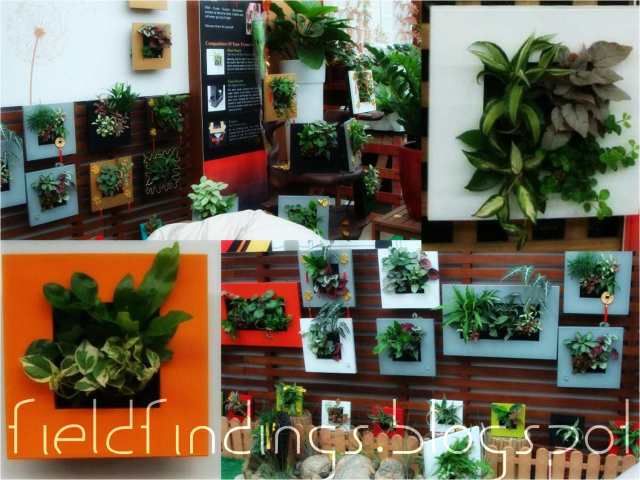 Wanting to have a Green Wall? Frame Gardens is your solution!
I also enjoyed looking at the herbs section because I got to see the actual plant where my dried spices and herbs came from. I saw basil, mint, oregano, celantro, chili, and my favorite, rosemary. I'm thinking of buying some seeds, which they also provide, so I could grow herbs and have them fresh in my cooking,
They also have a variety of cactus, arterial plants, moss, ferns, palms, and grass. If you are a newbie in gardening, each plant has a sticker giving you details of the plant and how to take care of it.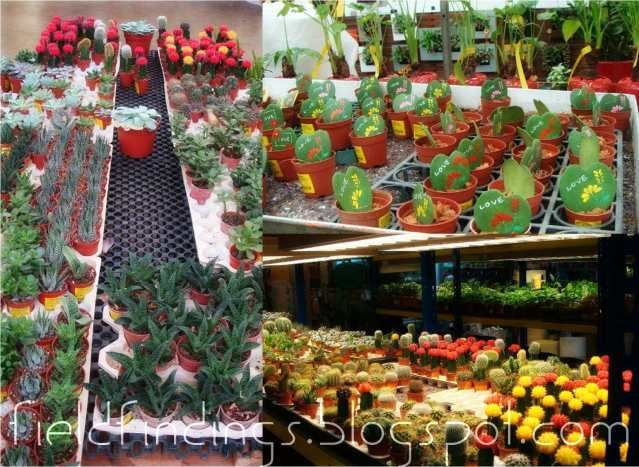 If you need some fresh flowers for birthdays or special occasions, you could get your flowers at Thomson Road. They kept the flowers in a big refrigerated room and you could buy these in bundles for a much lower rate unlike the flowershops which sell them expensively per piece. Self service is encouraged at the shop as they provide customers with baskets for which they could put their flowers of interest. I think you would have to pay extra if you want your flowers arranged. Flowers available are roses, daisies, carnations, sunflower, anthoriums, calla lily, tulips, orchids, and a lot more in different colors. You will surely not ran out of flowers to give your loved ones.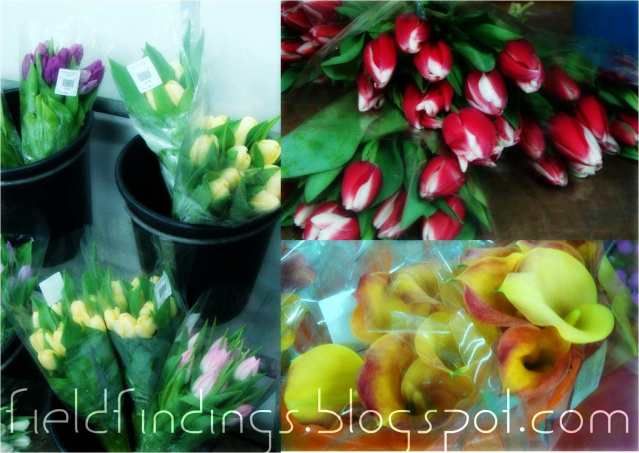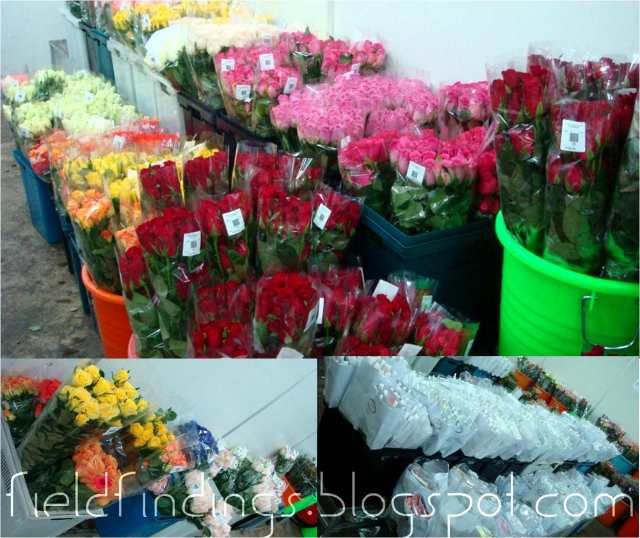 Anthoriums, Lilys, Chrysanthemum and some fern
So check out your calendar of who's celebrating their birthday next, give them beautiful flowers and make them smile. Or start a new hobby with gardening and get your plants, pots and tools. All of these you get to find at Thomson Road.
-o0o-
Thomson Road
Singapore