I always see the changing colors of the flying saucer-like at the Eton Centris complex everytime I get off from Quezon Avenue Station but never had the time and chance to see what it is about. I have nothing else to bring to my visiting brother so I thought of bringing him to Eton Centris Walk.
It was around 5:30PM when we arrived at Centris Walk. Lights from the "Constellation", the flying saucer structures lit up as the daylight is gone and the night is coming near. It gives a more delightful ambiance as it changes colors every 10 seconds.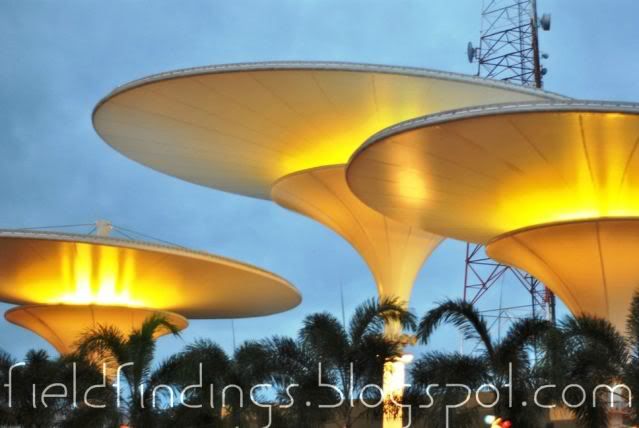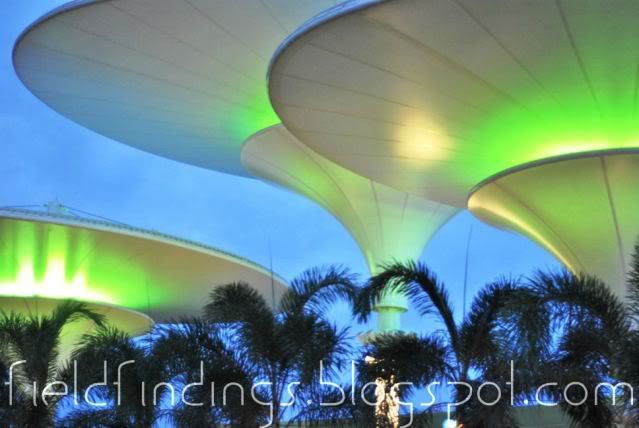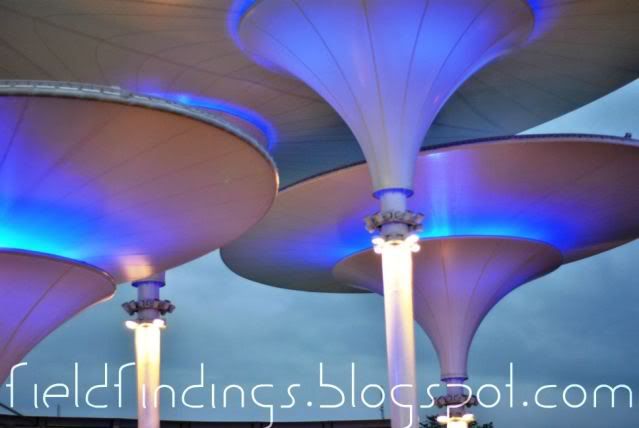 In the middle is a playground, complete with slides and swings, in the middle was enjoyed by kids while the mini-train roaming around the walk was in full gear. A carousel was an addition to all of the attractions.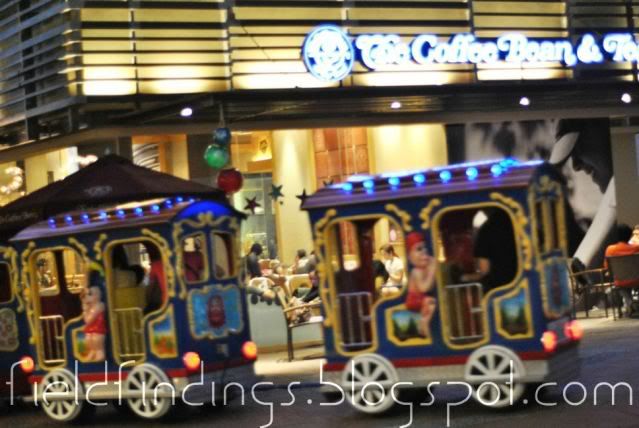 Also, another public art was in the middle of the Centris Walk grounds made me think of Bonifacio Global City.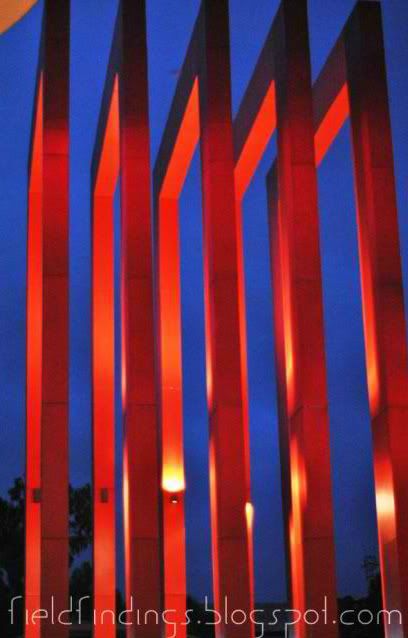 Centris Walk also houses a variety of restaurants which caters to your mood and taste like Asya, Claw Daddy, Coffee Bean and Tea Leaf, Jack's Loft, My Thai, Pancake House, Pho Hoa, Tutti Frutti, among many others. So if you love food, this is a good place to hang out with your family and friends.
What I love about Centris walk is the Green Architecture it adapted. Open areas and well ventilated spaces with lush landscape and grass covers made this work-shop-dine-play-live area a cool and environment friendly hub.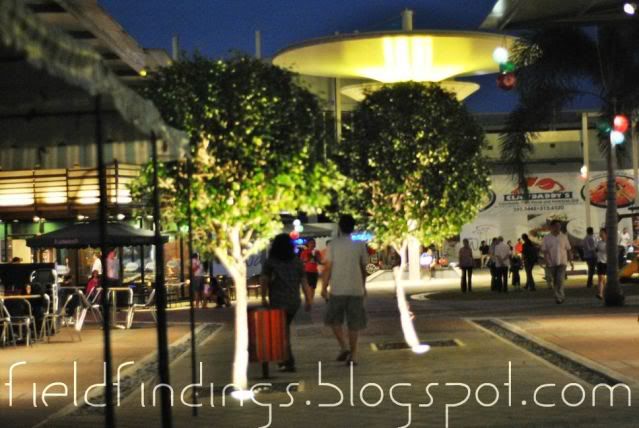 After discovering what is in store at Centris Walk, we decided to eat dinner but chose to dine at Shakey's, which is already part of the mall just beside Centris Walk. I just miss Shakey's so I requested that from my brother. And even if we were inside, we could totally feel the ambiance from the glow of the Constellation.
Discover Centris Walk when you happen to be at Quezon Avenue cor EDSA or when you get off at Quezon Avenue Station and be treated with this spectacular haven.
-o0o-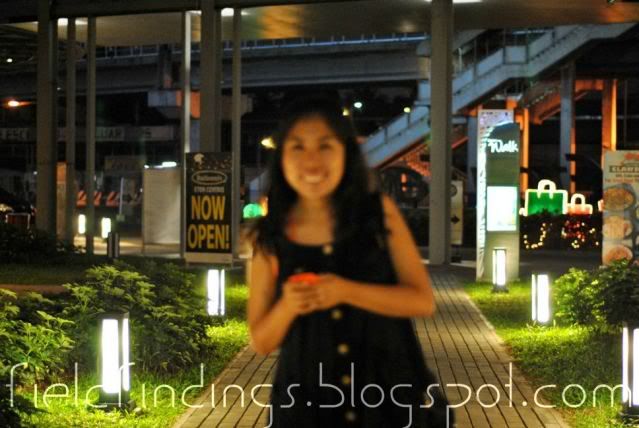 Eton Centris Walk
Quezon Avenue cor EDSA
Quezon City