The members of the Alpha Phi Omega has once again shed off their clothes, and protected their identity with mask to run for a cause, this time calling for change on our ways towards the environment and seeking to promote awareness in saving our rivers.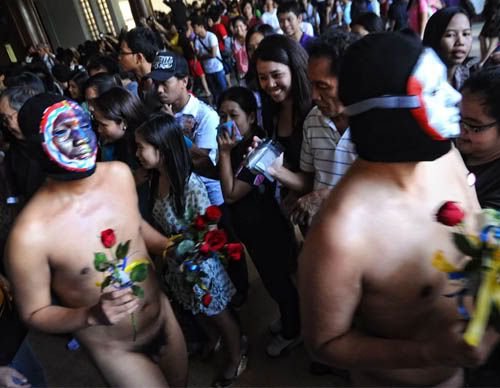 The Oblation Run happens in time of the fraternity's Anniversary. For this year, December 16th is the big day for the nudes. A sis, Gienah, have planned of visiting the campus once again to witness and enjoin the whole UP community in this once-a-year event. Likewise, the UP Lantern Parade will be up in the evening so she took the big opportunity, of spending the day in our alma mater. I am, by far the nearest sis residing/working near the campus so I was obliged to go with her. =)
We were waiting for the nudes at the AS (Arts and Sciences) steps where most of the crowd is. It is a mix of students, alumni, media, and even speculators that are not part of the UP community.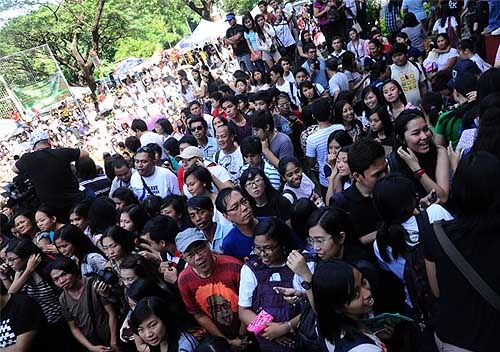 This is my first time after I have graduated so there's a feeling of excitement. But note that I haven't miss a single run in my undergrad years even when I was still enrolled at UP Los Banos in my first year.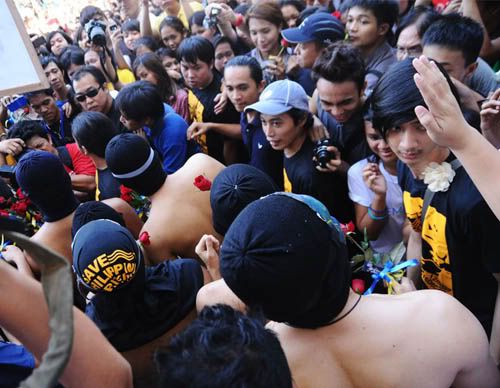 A program was set across the AS building with performances from UP Repertory Philippines, Noel Cabangon, and message from University Student Council President and etc. While waiting, the population increased, you couldn't move! As soon as the Oblation Run float arrived, so is the start of the run. A path divided the crowd and soon enough the parade of naked men holding red roses came in making the crowd, especially the women and gays, scream. For first timers, it surely was an experience. =)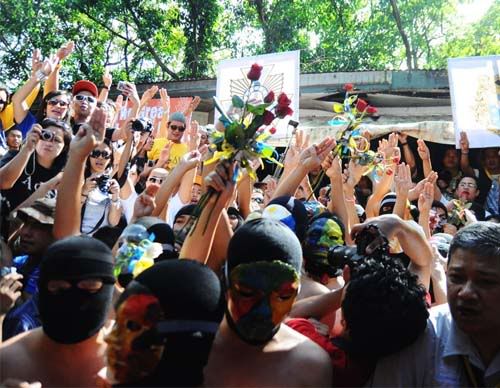 About 10 minutes of wild crazy crowd trying to get a glimpsed of naked men running for a cause, Gienah and I decided to buy some food from the food stalls scattered around the academic oval. But there were no tables and chairs, we went to Casaa for our lunch.
It's good to be back at UP!