Last night, me and my friends went to Resorts World Manila to witness the play, Sound of Music. Pamela and Gienah are new to the theater scene and I was happy to have dragged them to watch the play which I will write about in a separate post.
We were quite early, very early to be exact. We were at RWM around 2:30PM because we thought the play runs from 2-6PM only to find out that it was the schedule to claim tickets from Ensogo. The play will actually start at 8PM!
So what to do to kill time at RWM? What else but to eat! =)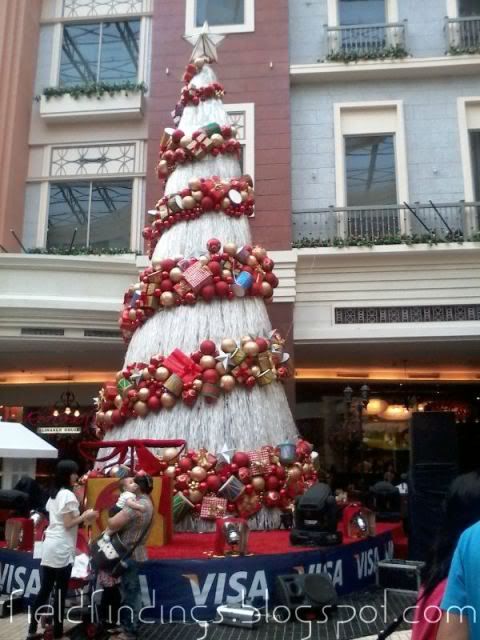 Preparing for the Christmas Season
Pam decided to go back to her office to do some overtime/holiday work. Gienah wanted to hangout in a coffeeshop to study. Gienah is already in her 3rd year in medical school. =) So we headed off to Starbucks but the branch at Resorts World is small there are like only 4-5 sets of table, all of them occupied.
We decided to check Coffee Bean and Tea Leaf and it was a blessing to find an empty table in the smoking area. We grabbed the opportunity and later on moved to the non smoking area once a table was vacated.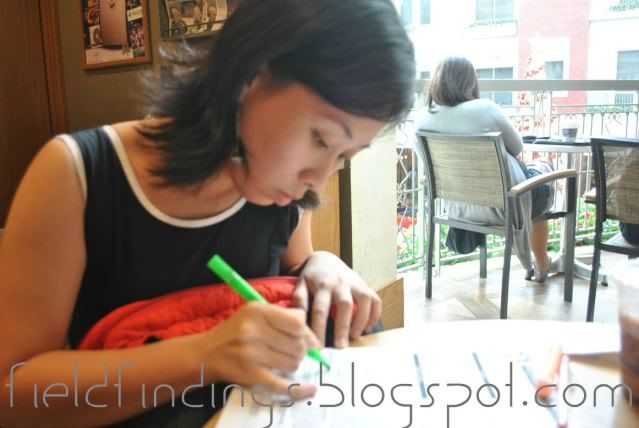 Gienah, studying
Gienah got an Iced blend coffee while I got a Blueberry Cheesecake. I love their cheesecake, it is rich yet soft. It's softness is like a moist cheesy-sponge cake. It is not too sweet nor plain and bland. The blueberry topping goes well with it but I think it could also go solo without the topping.
Blueberry Cheesecake, Php 130
-o0o-
Coffee Bean and Tea Leaf
Resorts World Manila
Parañaque City