Since I wasn't able to celebrate Halloween or All Soul's Day because I spent the 4-day Halloween weekend in Seoul, I was meaning to do a blog project on cemeteries. There are a lot of good cemeteries in Manila and I have read about cemetery hopping as an activity amongst adventurists so this will be my November project. My only problem, I don't have a brave soul to do the activity with me. So I might go solo on this of which I hope to be successful.
It was a rainy day but no downpour could stop the execution of the cemetery hopping project.
So first in my list is the nearest, Quezon City Memorial Circle. Many may not know, the remains of former President Manuel L. Quezon and his wife Aurora Quezon lies in the Memorial Tower right in the middle of the circle.
Also inside, is a museum where the life of the late president is told through relics like paintings, trophies, and gifts of other politicians. Pictures of family members and their life with Manuel Quezon was also shared in the museums.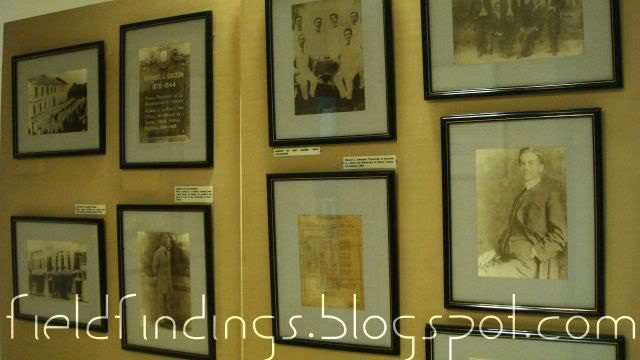 Pictures of Manuel L. Quezon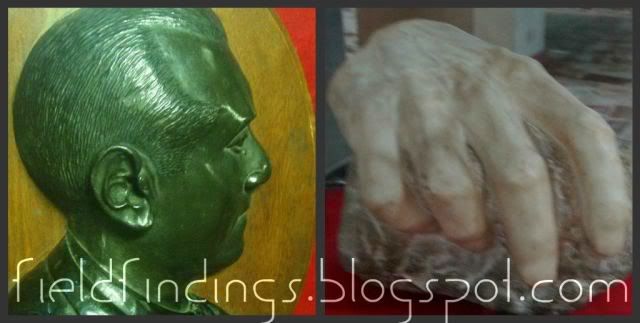 Baler, where Manuel L Quezon was born was renamed to Quezon Province in tribute to the great politician and leader. He has fought diseases like tuberculosis by building more hospitals and improving existing ones.
Manuel L. Quezon has died of tuberculosis and he was originally burried at Arlington Cemetery in Virginia, USA. His body was flown to the Philippines after two years and were re-interred at Manila North Cemetery. Finally, on its 99th birth Anniversary, his remains were exhumed and finally laid to rest at the granite mausoleum at the Shrine.
There's no fee entering the museum but it is encouraged to donate (there's a donation box right outside the museum) so bring some loose change. =P
-o0o-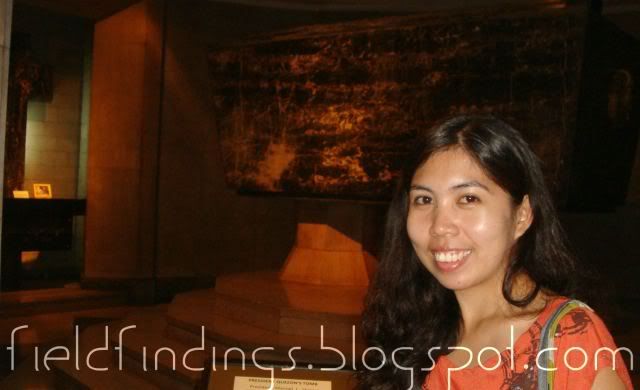 Quezon Memorial Shrine Museum
Quezon City Memorial Circle
Quezon City