On our way home from dinner and shopping, while Oppa was driving us to Hwaseong City, Sis Danes was raving about how nice Korean breads are. I was thinking what made it different? What's so tasty with the breads I have tried in the Philippines or in any other country? What's all the fuss about?
"Oooh, you should try the breads here sis!" Danes convincingly told us after disappointedly knowing we haven't entered any pastry shop, not even Dunkin Donuts. I've seen their Dunkin Donuts and they serve cakes, pastries, bread and not just donuts.
So Danes told Oppa that we are to find a bread shop before they send us home. The very supportive boyfie followed so we roamed the city of Hwaseong and looked for an open bakery. Seoul seems to have a curfew and the outskirt cities have a much earlier time cut-off of operation that most of the bakeries that we passed by are already closed.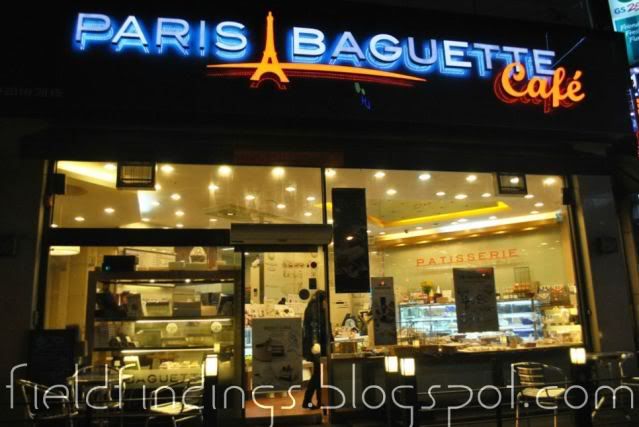 Good thing we found an open Paris Baguette and Danes hurriedly lead us in to strike her point. Paris Baguette is found all over Seoul and South Korea. They are in malls, subway stations, airports, parks... just about anywhere. We've actually seen them around during our sight seeing but we never really thought they were that good.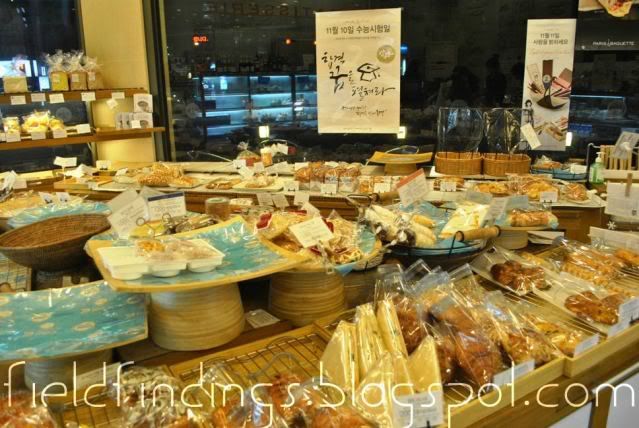 If you are a bread lover, this would be heaven to you. Hundreds of baked goodies, cakes, and pastries waiting for you to taste them . It is a self service pastry shop with customers having a tray in one hand and a tongs in the other to pick the goods. They also serve espresso, coffee and tea to pair with your sweets.
Danes got us the egg tart, puff pastry with custard filling and tiramisu cake with milk for me and vegie juice for Kat. It was later in the morning, during breakfast, that we finally had a taste of PB. The eggtarts are divine! It was delicioso! I love it. It brings me memories of the eggtarts that we had during out Macau visit.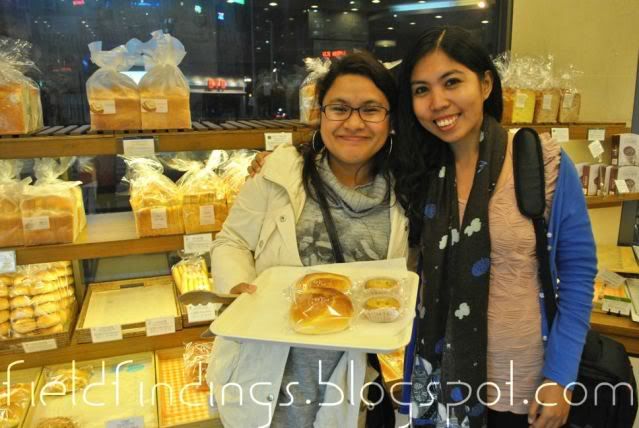 When we arrived home, Ramon and Morgan (our hosts), were gobbling a medium sized cake from Paris Baguette. They were raving on how this bakery is a hit at Korea and if Ramon is to put up a business in Canada (his family is there), it would be Paris Baguette.
I hope you are convinced to try Paris Baguette. It's worth a visit.