One of my greatest problems when I was at Seoul was that I have no phone connection. I have enrolled to Globe roaming before we left the Philippines. But when we touched down in Incheon, my phone can't find any signal. Yikes! What has happened?
Kat, who has subscribed to Smart roaming, has easily got a network. This has been our way to communicate to her friend and host, Ramon as well as my College friends, Sis Danes and Abyan Joebert. Sending a message via roaming is expensive and so we make sure that we only send important messages.
So to connect with our families, it was a blessing that there is Wifi everywhere in Seoul. From the malls, to convenience stores to cafes, to subway stations. I have read that some of their taxis have already free Wifi. So we update our Facebook and twitter accounts as often as we could (as soon as our phones sense a wifi connection! hehehe!) to make sure that our families and friends know that we are alright and that we are having a grand trime. Kat's phone, which is running in Android, has a Skype application. So she could talk to her families while waiting for our train.
It is of no wonder why Koreans are so attached to their gadgets... besides the videos and music, you could access the world wide web via mobile.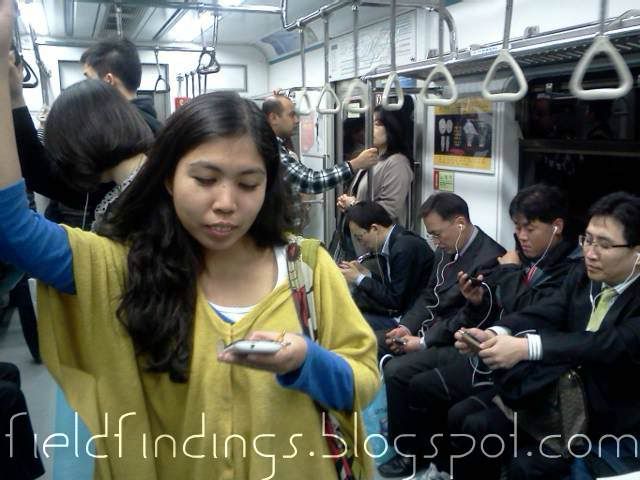 That's how amazing this city is. I love it! =)
I hope the Philippines gets free Wifi all over!