The party of two became the party of four. A supposedly date of the couple became a gathering of friends.
It is once again enrollment time at UP so me and my friends from graduate school had agreed to enroll at the same time. Ryan, who recently got his promotion was up and eager to treat us out for rounds of beer. I am up to anything yet another friend, Eyna will be having a date with boyfie Edward in a carinderia in Tondo later after work.
A whut?!
You heard it right. A carinderia in Tondo. But this carinderia is special becuase it serves authentic Japanese food cooked by a Japanese and his Filipina wife. According to Eyna, this was featured in a 30-minute TV show of Tonipet at GMA Channel 11. So with a bit of curiousity, I invited myself and Ryan to go with them.
So right after work, Rye and I met up with Eyna at the Quezon Avenue Station. Our route was: ride MRT to Taft, get LRT at Taft to Abad Santos then tricycle to Grotto.
Our trike driver is not familiar with Grotto so we have to ask some locals about the place. Good thing, the carinderia is popular,we got some simple directions: "Straight ahead!". So for first time goers, the landmarks that you would be passing by are: Amisola Maternity Hospital, rail tracks, police station and a gasoline station. It is situated just beside the Grotto of the Virgin Mary.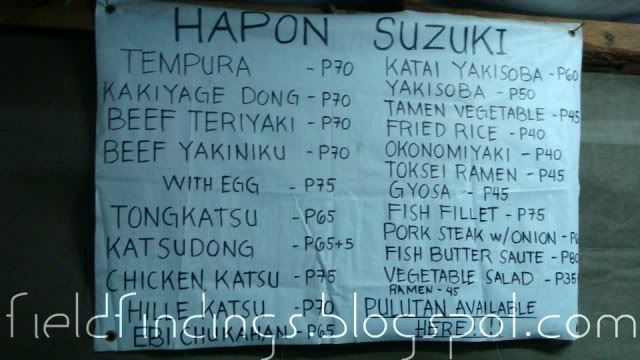 The line was already long when we arrived. We were already warned by Eyna that the service is poor because there's only two people cooking. But we were up to good food and adventure, we don't want to be defeated.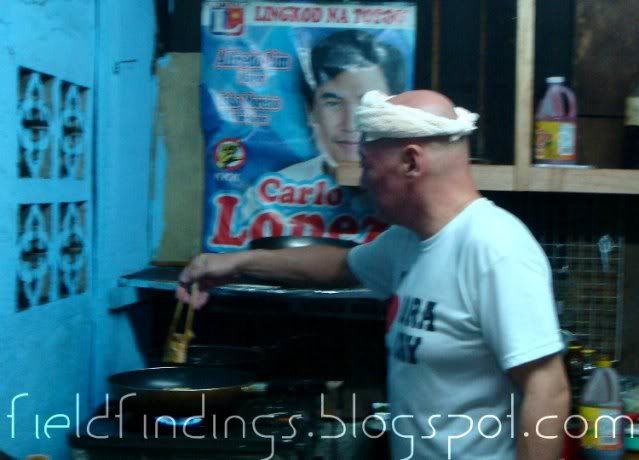 The Japanese Chef in his kitchen
While waiting for our turn, we have listed our food choices. Ryan was eager to try everything he sees nice and interviews people of the taste of what they have ordered. If it is good, he adds it to our list
About 30 minutes, Edward arrived. Yet we still haven't placed our order. Already hungry, he decided to buy us charred street food (pork barbeque and isaw) to fill our hungry tummies.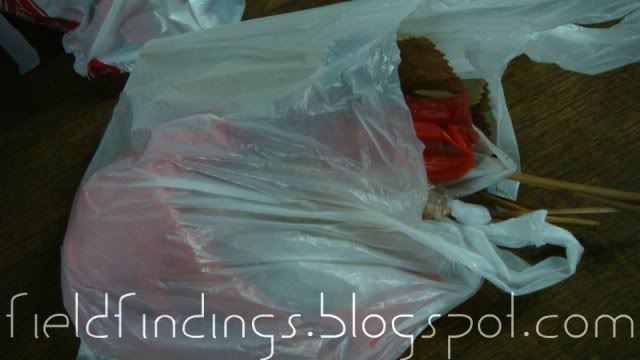 Alas! It was our turn for our orders and we easily gave the piece of paper with a lot of food scribbled.
After another 15 minutes, Dinner was served. OUR TABLE WAS OVERLOADED!!! Hahaha! So much for the plan of food tasting, we ordered half of their menu! Good thing Ryan is paying! I would have gone bankrupt!
We got all these!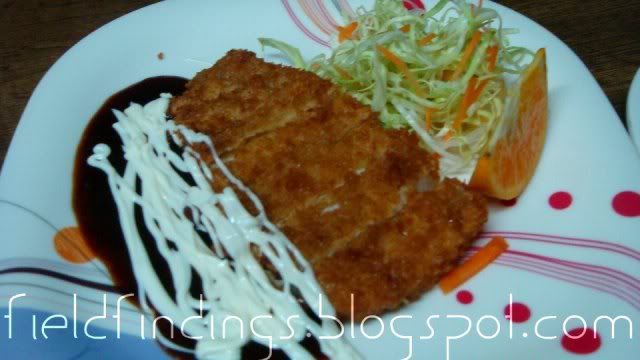 Pork Tongkatsu (we got 2 of these!!)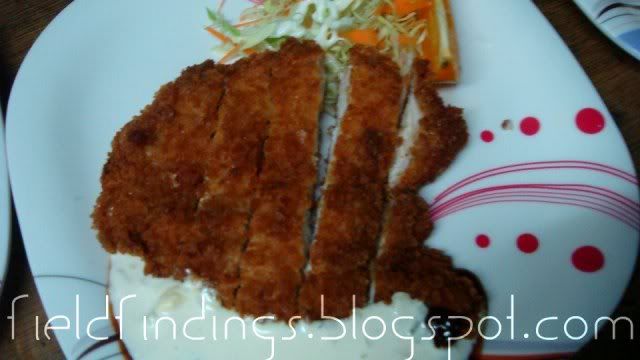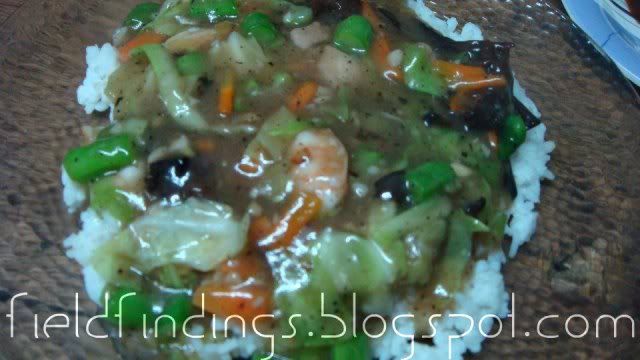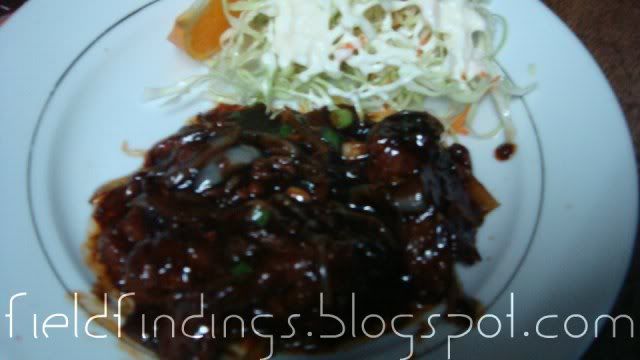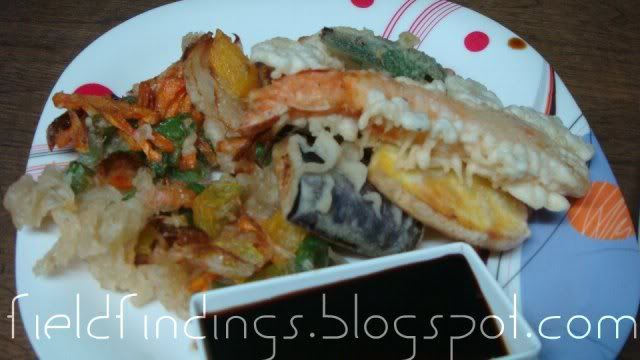 Tempura (we also got 2 of these)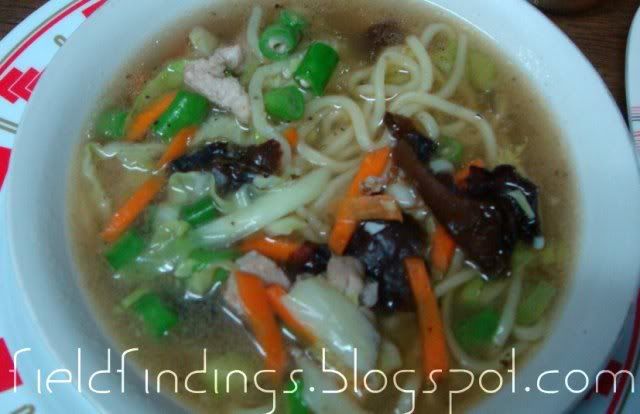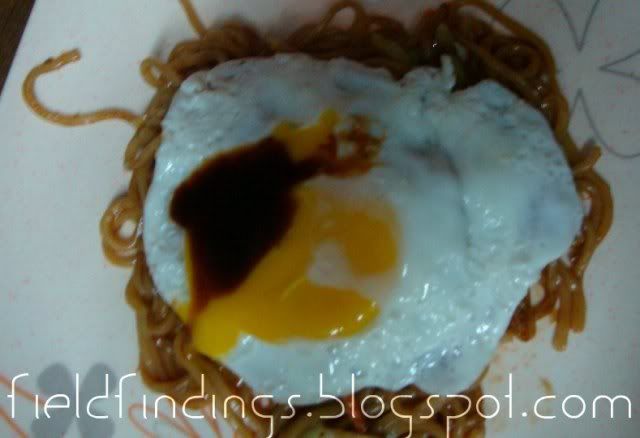 Yakisoba (another 2 of these)
The result, we don't know what to do about all of the food placed before us. The food is overwhelming!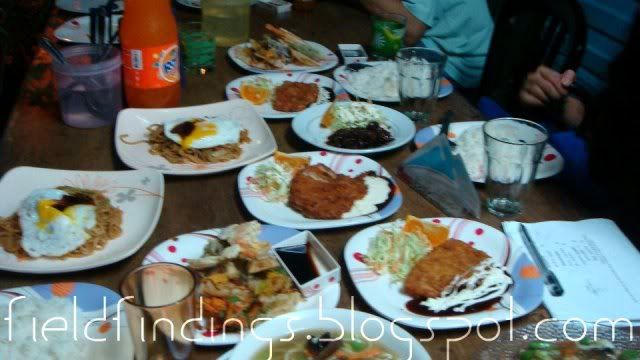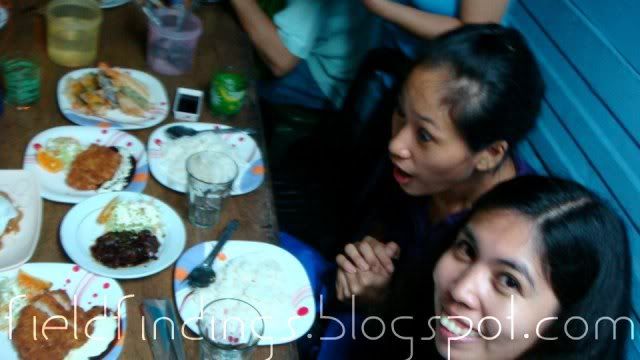 Good thing this kiddo was there to help us out with our leftovers. He packed some of them for home to share with his family. =)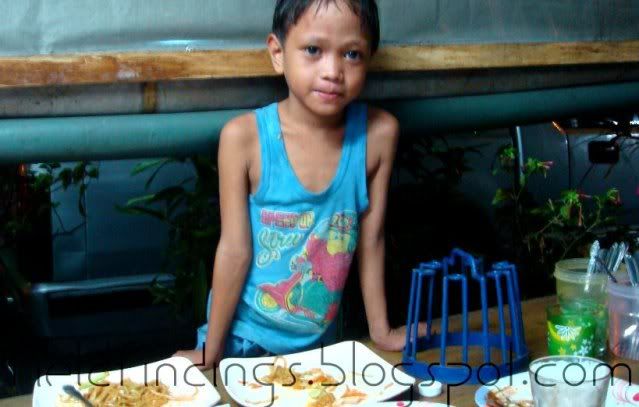 -o0o-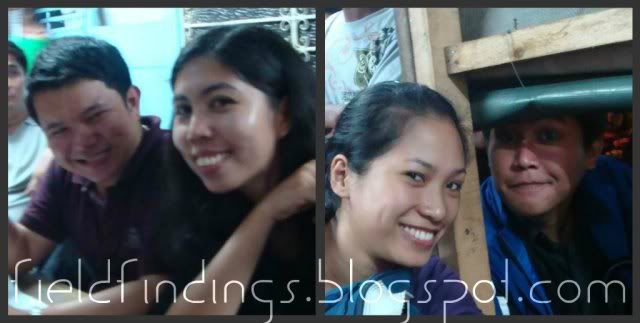 Hapon Suzuki
Tondo