I met up with my college friend and sorrority sis, Karla as I need borrow a travel bag from her. Likewise, I took the liberty to copy some pictures of our past adventures.
Partners in crime at Crazy Katsu
We decided to have dinner since Maginhawa Street is just a few steps away. Because we were on a budget, we decided to hit the small diners or hole in the walls just along maginhawa. We decided to try Crazy Katsu because we opt for rice meals.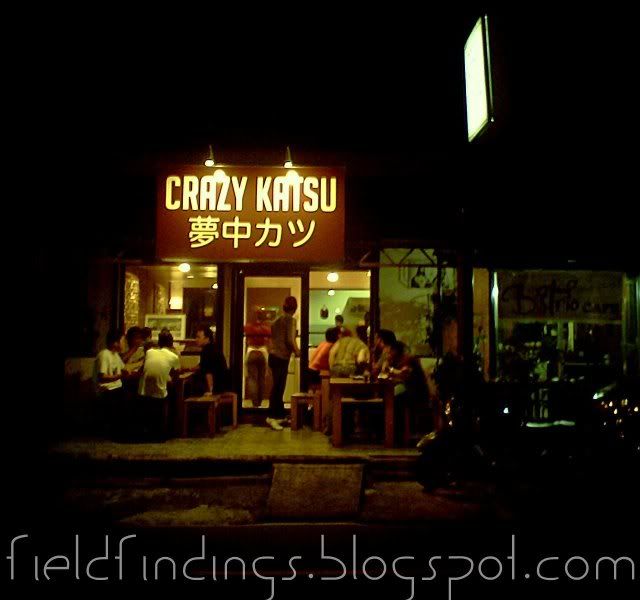 Crazy Katsu from across the street
Crazy Katsu menu is quite limited. Just a one pager with 2 columns: rice meals and add ons on the first column, drinks and one dessert (pudding) in the 2nd. Since Karla wanted to know what she is about to eat and there was no pictures in the menu to guide us, we decided to change seats to have a good view of the pictures by their wall. Her choice was Tonkatsu (chopped breaded pork served with rice and some chopped cabbage as side dish) while I opt for Chicken Katsu (chopped breaded chicken and cabbage submerged in Japanese soy sauce topped with onion sprigs and chopped pepper.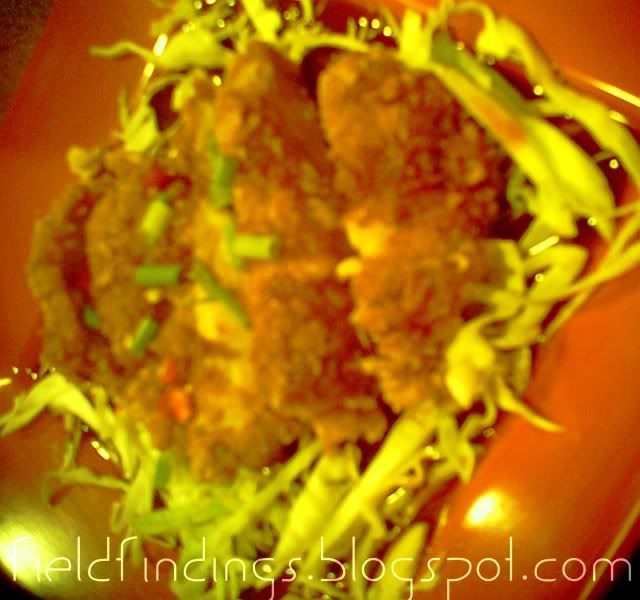 (Spicy) Chicken Katsu, Php 145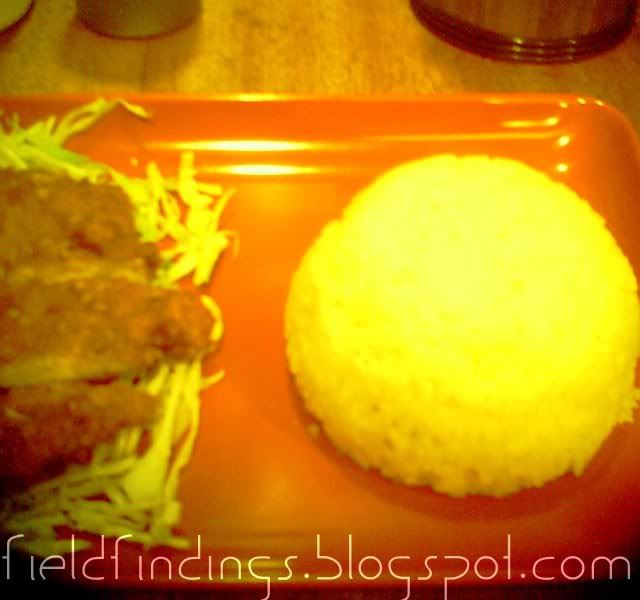 I love the taste of the chicken katsu, it was not so spicy but leaves your mouth with a zing that keeps you wanting for more. I was quite disappointed that the serving is very small for such price. The chicken was chopped into 5 pcs only.
The place is cozy although it only has 5 tables inside and 4 tables outside for an alfresco dining experience. At one corner of the resto is a display of album of Kean Cipriano, a band member of Calla Lily who now penetrates the mainstream starting with the indie film, "Ang Babae sa Septic Tank". So we thought that he owns or partly owns the place or maybe a friend of his owns it. =)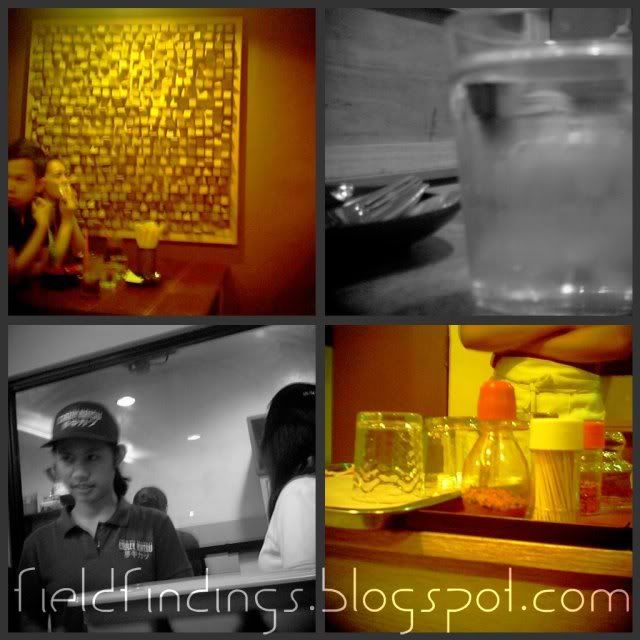 Random shots using Karla's mini digital lomo camera
-o0o-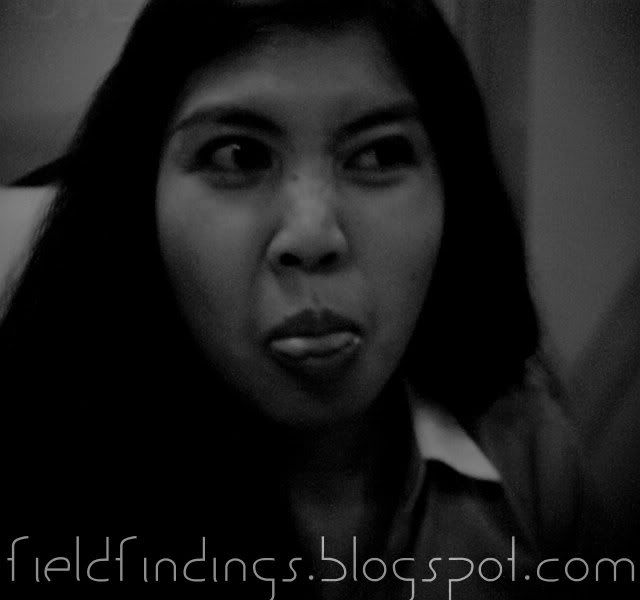 Crazy Katsu
#81 Unit 1 Maginhawa St.,
UP Teacher's Village,
Quezon City
Open from Monday to Saturday, 11AM to 10PM.
All shots are taken from a lomo camera with no viewfinder. Sorry if the pictures are not high quality and out of center. But it was really enjoyable having that very small camera. =)