During my college days, I am one of the many frequent-goers of Mang Jimmy's, an eatery at the MWSS Compound, just at the back of Manila Water. Our school organziation always opt to eat here because of the Plus One (or two or three) Viand you get for an order of three (or four or five). Besides the extra viand, the male orgmates loves the place because of the unlimited rice.
After college, I continue eating at Mang Jimmy's because I work at Balara, and it is just a stone throw away. When me and my batchmates from work celebrate anything and everything, we found ourselves at Mang Jimmy's. Even with lunch meetings with my team, Mang Jimmy's becomes a venue.
Sir Ray, Roman, Len and Moi
So today, we opt to eat at Mang Jimmy because Tin,one of our team members is a Mang Jimmy's virgin even if she has been a student of UP herself. It was Tin's request to eat lunch here.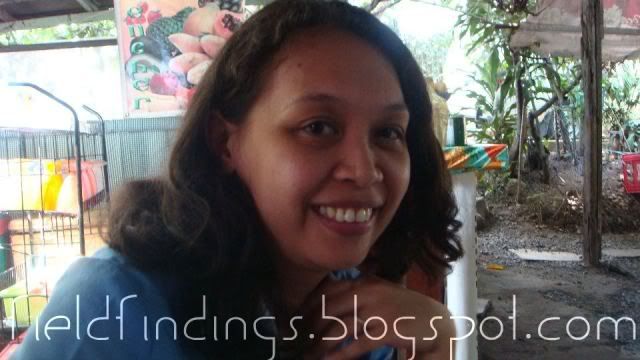 Tin, Mang Jimmy's Convert
Good thing we were early, there's not much people yet. It usually gets crowded with students from UP, Ateneo and Mirium combined with employees from Maynilad, Manila Water and MWSS.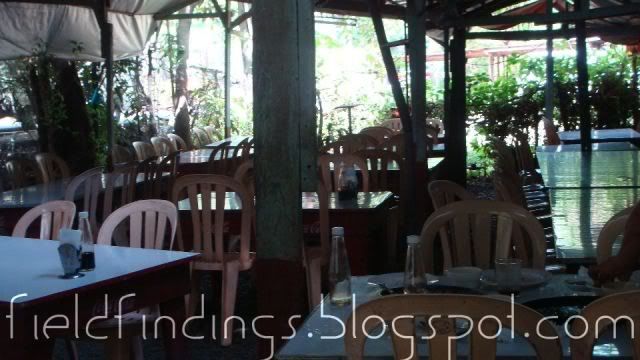 We are early, no hungry crowd yet.
We are quite disappointed that we will only get only 1 viand free with an order of 5. I miss the days when you could have a plus 1 starting with 3 orders. And rice is no longer unlimited but you only have free first batch of rice, the next batch already has a price. I guess the price hike of food also took the toll on the eatery. So we got two Tapa Mix, one Sisig, one Tuna Belly and one Chopsuey as our five viands and chose Sizzling Pusit as our free.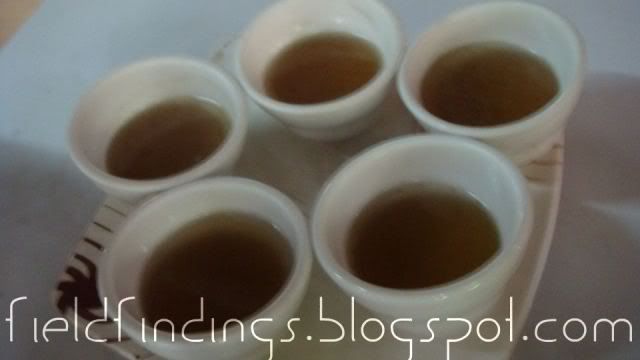 I don't like the Chopsuey that much, it tasted bland. The vegetable is cooked al dente, not too soggy, which I love about in best Chopsueys. I think, it lacks a bit of seasoning. The serving for the chopsuey is very generous, large enough for us five.
The tuna belly and pusit were served in a sizzling plate with sauce. I'm not really a fan of sizzling pusit but it was ok for me. It is very soft you know it is fresh. I ate more of the tuna belly because I like it better.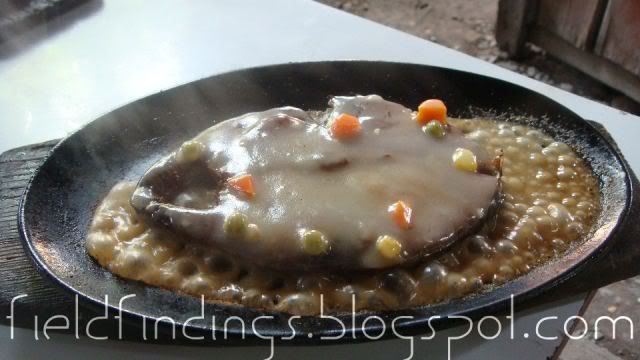 Singling Tuna Belly, Php 100
I love the taste of the Tapa Mix. I think the taste of the food did not change at all. The meat is soft, you won't have a problem chewing. Also, it is flavorful, the entertwine of sweet and salty is right. It's a very satisfying dish that your Mang Jimmy's experience will be incomplete without it. I order this everytime I visit Mang Jimmy's.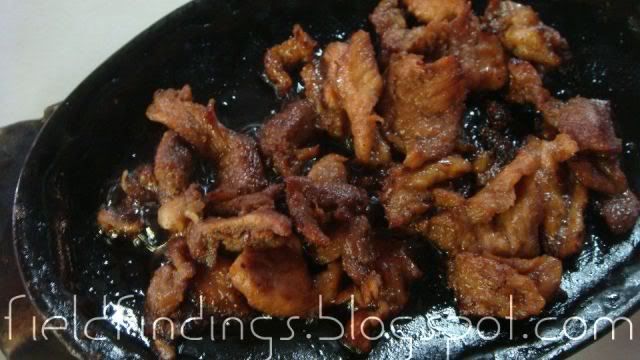 The sisig is nothing but ordinary. It is served with egg on top, which I like to mix with the rest of the sisig while it is still sizzling. I forgot to take a picture of it because we are so hungry. The serving though became little as compared to before.
I think Mang Jimmy's is heaven's sent to big eaters who are in a budget. It has been a solution for the dry days. Most of the food is sinful but I don't mind indulging. =P
-o0o-
Mang Jimmy's
MWSS Compound
Balara, Quezon City