Kat and I met up at Trinoma yesterday to plan on our still disarrayed IT. We chose Coffee Bean and Tea Leaf hoping to have free internet access in exchange of dining at their place.
Because seats are always occupied at CBTL and more guests are on the lookout for vacated seats, it was Kat who ordered at the counter while I was looking out for our table and our things.
She got Three Decker Cheesecake with Coffee while I got a White Chocolate Raspberry Cheesecake and Morrocan Mint Tea.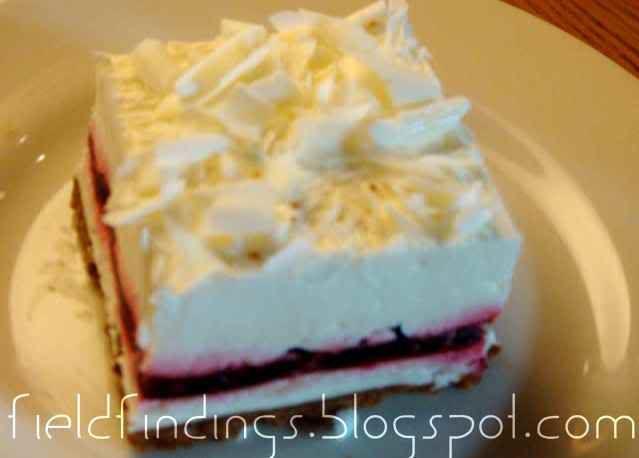 White Chocolate Raspberry Cheesecake, Php 145
I never tasted mint in my tea. Although I had a refill of hot water in my mug because I was flushing myself with fluids as I have been sneezing all day. I also don't like the face that some of the tea leaves actually pass through the tea bag.
The moment I took a forkful of the cake, I was amazed. The white chocolate creamcheese is not too sweet, and the crust is a bit crunchy. But I don't like the berry bits (seeds perhaps) as soon as the creamcheese melted. But as I go on with more bites, I got used to the berry bits, I find the cake very delightful.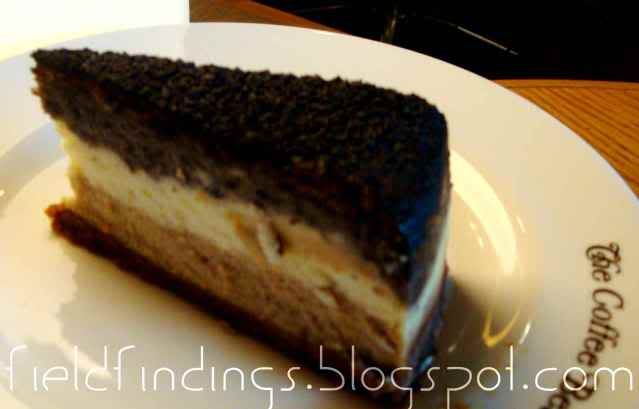 Triple Decker Cheesecake, Php 135
Kat's Three Decker Cheesecake is like Tiramisu cake. It has layers of oreo cheesecake, coffee and chocolate. I find it ok and could not really make a final verdict with just 2 bites from her cake.
Coffee or Tea and some cakes form CBTL is worth your money. Drop by a CBTL branch and give yourself some treat!
-o0o-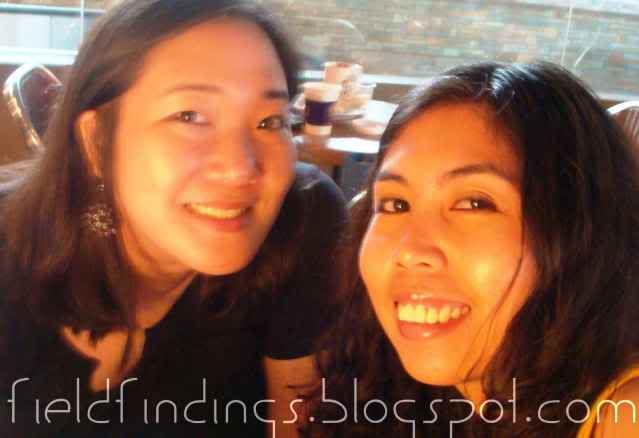 Coffe Bean and Tea Leaf
Trinoma
Quezon City