After the massage from the pools, Kat and I continued off to try the food from Ace Coffee Lounge. It is a small restaurant just beside the counter. Because there is dinner at home, I ordered merienda to make room for home cooking later in the evening.
Ace Coffee Lounge serves soups, pasta, burgers and sandwiches, and rice meals, breakfast, and desserts. Their beverages range from softdrinks to coffees to teas. They also serve fruit shakes and halo-halo. Their cake counter is very attractive, adorned with variety of cake slices.
I got myself their Ace Burger, a very big burger with lettuce, tomatoes, cucumber and cheese. I just love their burger, the beef patty is cooked just right, the juice and taste intact.
Ace Beef Burger, Php 160. I requested to cut it into half for easy eating.
Kat settled with Puttanesca. She is quite disappointed that there are big pepper corns in the sauce which made the pepper taste very evident.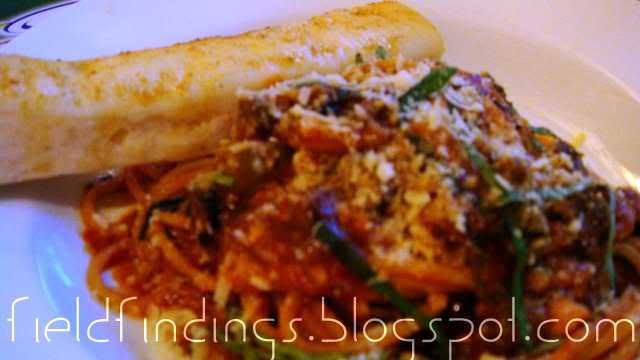 We also got a Hot Fruit Tea which we sooooo love! Slices of apple and oranges are put on a microwavable flask together with orange juice and a tea bag floating in it. I just love the fruity taste. I just wish the tea will be more evident. But I still love the idea of this drink.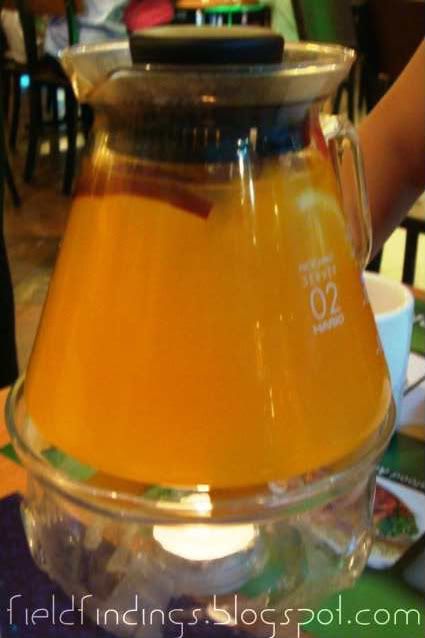 For dessert, Kat and I got a slice of cake each. She got a chocolate cake while I got a mango creme cake. This is where the disappointment started. The cake tasted old. It seems it has been at the cake counter for centuries. I always have a thing for desserts to end my meal so this is a sad ending for me.
Classic Chocolate Cake, Php 100
I recommend that you grab something at Ace Coffee Lounge before or after you have your 4-hour massage. Plus the service is awesome too.
-o0o-
Ace Coffee Lounge
Inside Ace Water Spa
399 Del Monte Avenue (near corner Banaue street) SFDM, Quezon City
Tel. No.: 3678041, 3678062, 4150164, Fax. No.: 4152477
Email Address: acewaterspa@yahoo.com