I am a cream puff lover. It is one of my favorite pastries and I always look forward to new and amazing cream puff establishments.
So right after lunch, me and my friend, Karla, headed to Chewy Junior to give ourselves a treat. Chewy Junior is a franchise from Singapore, giving Filipinos an awesome experience with their flavorsome cream puffs.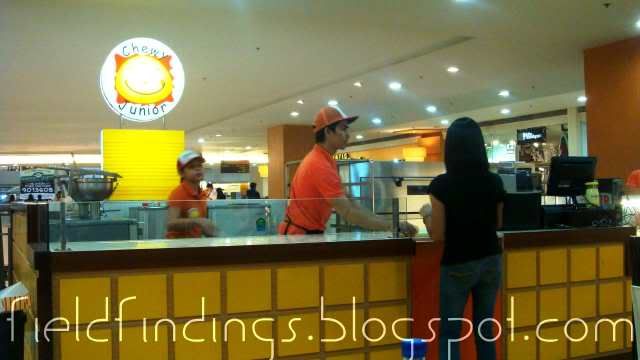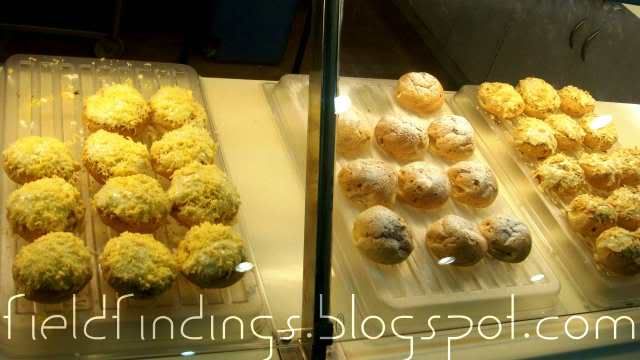 We got three flavors from their selection. For only Php 119, we had Blueberry Cheesecake, Strawberry Cheesecake and their Almond sweetheart. We just love the texture, the outside is slightly crisp but the inside is like a soft bread. And the filling is not too sweet that it compliments each flavor you add it with. The filling may be in flavors of vanilla, chocolate, peanut butter, or Nutella based. All our orders are in vanila flavor.

To savor the three flavors, we requested that the pastries are cut into halves. The cream cheese and both the strawberry and blueberry are in ample servings. As for the almond sweetheart, the milk icing is not too overpowering and it is loaded with almonds all over.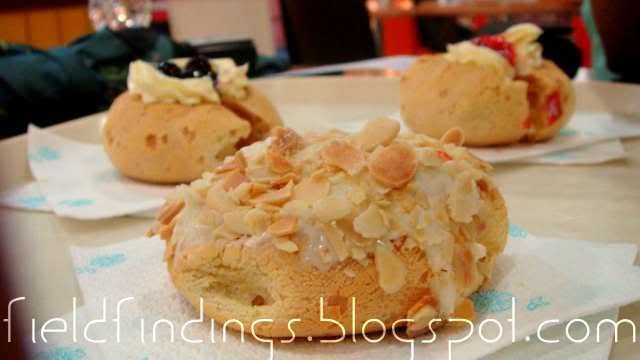 Chewy Junior is surely a treat. I'm hoping to try more of its flavors the next time!
P.S. Just a tip I got from Chewy Junior, when you eat the cream puffs, start with the hole so that the filling won't be oozing out and you making a mess.
-o0o-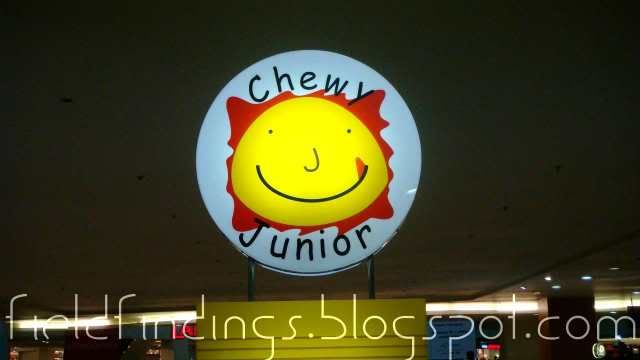 Chewy Junior
2nd Floor, Trinoma
Quezon City