Coming from our trip to Taguig, Kat and I drived along C5 to have lunch. It was a battle between House of Minis and Mom and Tina's. While my decisions were influenced by price and my buying power, I was geared towards House of Minis because it would be my first time to eat their famous steaks.
When we arrived, there are a few tables already occupied. It was already lunch time and the restaurant is filling up. The table arrangement is quite impressive adorned with multiple plates, spoons and forks.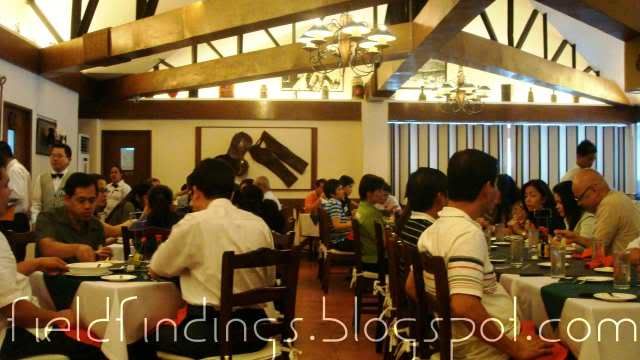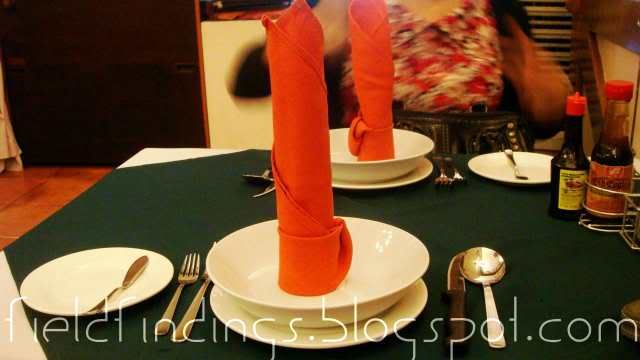 After scrutinizing each page of their menu, Kat decided to take Tenderloin Tips, while I had Beef Burger mini steaks. Both came with the soup of the day, salad, dinner rolls with butter, and dessert. I love the taste of the Asparagus soup, although I don't like the hairlike fibers. It is good to pair it with the dinner rolls and butter. The salad was coleslaw and I don't like it that much because of thousand island dressing which was too strong.

The Burger steak was served with mixed vegetables and potato fries, in a sizzling plate and drizzled by gravy producing enormous amounts of smoke. Yikes! For sure we came out smelling like steaks as well.
The burger steak was very thick, so the insides, although soft, tasted like raw meat. I just drowned my burger steak with gravy to erase the uncooked meat taste.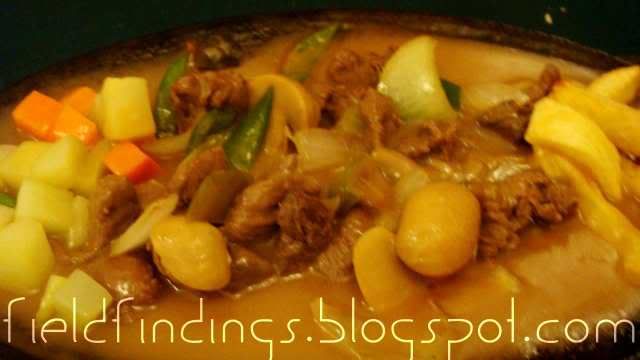 Tenderloin Tips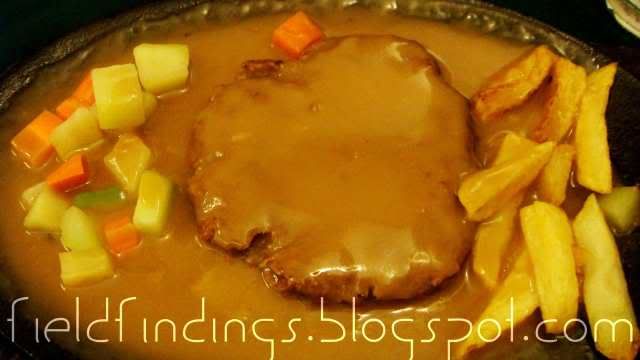 Beef Burger
After the steaks, the dessert came out. We were treated with a scoop of vanilla ice cream which we thought comes from the local market, either Magnolia or Selecta.
Servings at House of Minis is entirely opposite of the establishment name. I came out full for a reasonable price. =)

-o0o-
House of Minis
C5 Branch