On the way back from Sabang (Undergound River), Kuya Jomat showed us the Ugong Cave site at Brgy Tagabinet. We were reluctant at first. Spelunking? Rocks? Limestone? Outdoorsy as I am, I don't frequent caves. Let alone traverse a course of rocks. Kuya Jomat have a great deal of convincing power that amidst my concern for "work" on a vacation that I should be relaxing, I wonder how my mother, at 55, would achieve climbing in Ugong Rock. To further convince us, a tourguide from Ugong gave us a background of Ugong Rock.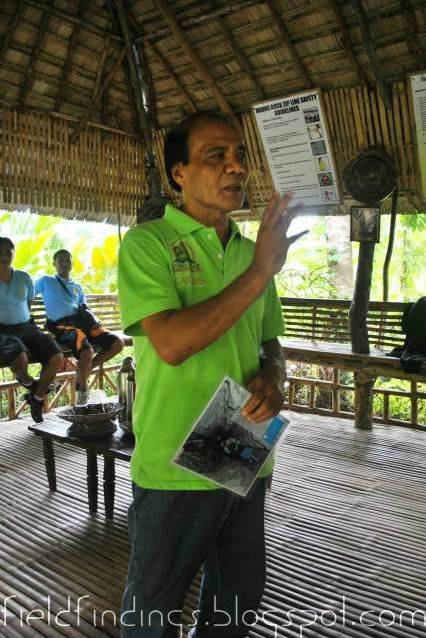 Ugong literally means hum. Got its name from the rocks who makes a sound when you knock on them. But Ugong Rock not only gives you sounds, rock and limestone formations but the thrill and excitement climbing through rocks, ropes and steep man made ladders.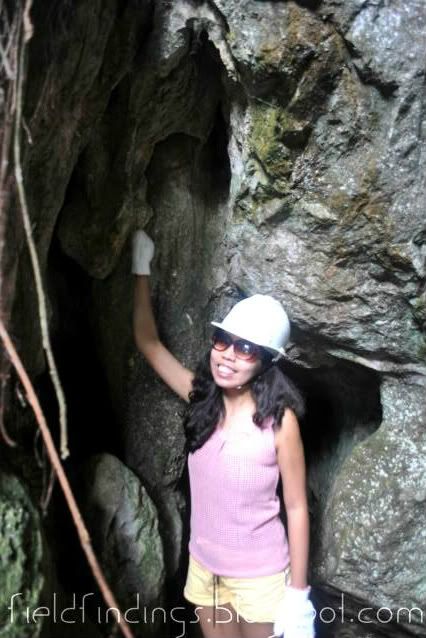 The oldest according to tourists who finished Ugong Rock is an 83 year old. That convinced my mother to join us in a spelunking expedition. Armed with gloves and a hard hat, we muttered all the guts hoping that we would survive the trail.
The first part was easy: bolders of rocks, a plight of stairs and more formations. We are still at all smiles in the picture.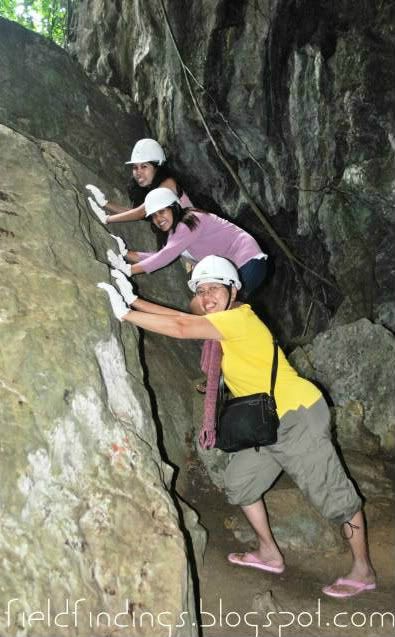 When we got to the midpart where we climb through ropes with knots, that is when we start sweating and panting, holding on to our dear lives.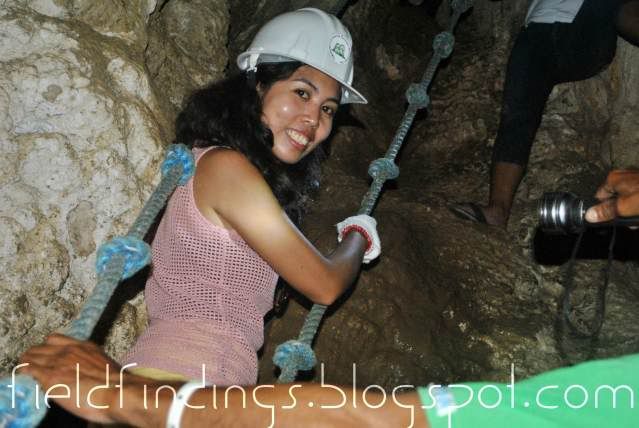 The stalagmites and stalactites are terribly amazing. The gloves that were provided were actually to protect the stalactites and the stalagmites. It takes thousands of years to grow the stalactite and the stalagmite and when they actually meet, a column is formed. Water carries minerals like Calcium Carbonates and Quarts and as water drips into a cave it leaves behind these minerals. Our hands have oils and when we touch the stalactites or stalagmites we leave oils in the surface. And at this spot, water avoids that spot thus no minerals will be left in the spot you touch stopping its growth. This is what the guides refer as the death of the stalagmites or stalactites.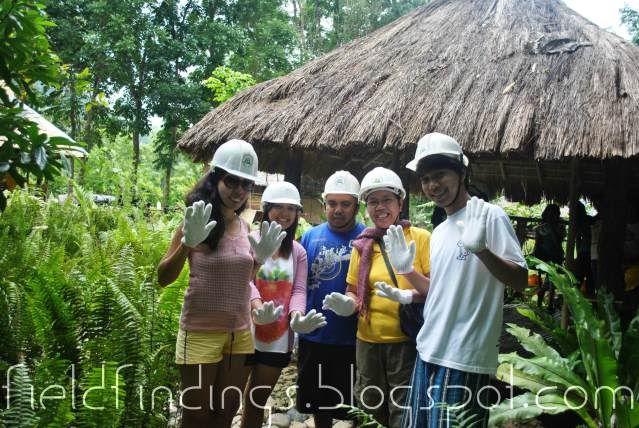 When we reached the top, we were rewarded with a grandiose view. It was breath taking and a proud moment for me and my family. We actually did it! We were offered with alcohol and towels. There are also drinks, chips, survivor tshirts and medical aid. It was also a chance to decide on how to go down. Our options were to go through a zipline or go back with the same route.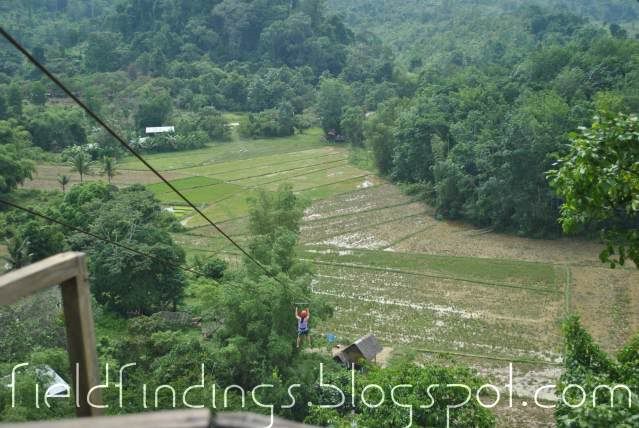 All of us chickened out in the zipline so it was back to the rocks and limestones. It was much worse going down especially with the ropes. But it was no turning back for us
When we got down, we were talking nonstop of the experience. It was unforgettable and worth all the muscle.
-o0o-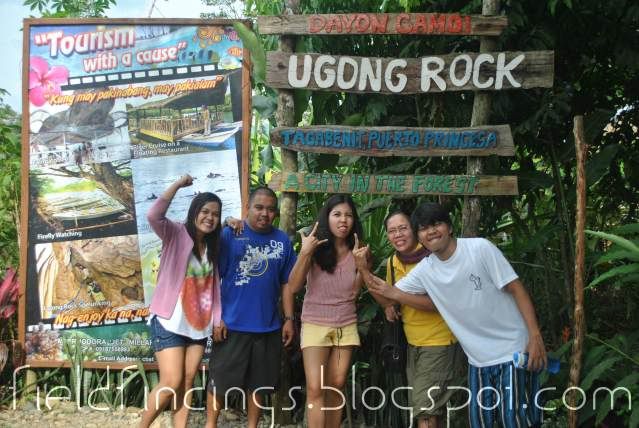 Ugong Rock
Brgy. Tagabinet
Puerto Princesa
Palawan
Entrance 200/pax