As our Independence Day celebration, Kat and I had a mani-pedi schedule at Spa 101 in Katipunan. Again, this is one of those deals that we got at the internet. For only 375Php (instead of almost 1000+), we have a foot wash, foot scrub, manicure, pedicure and upper body hot stone massage.
About 2 hours later, we were enroute to find Pat Pat's Cansi House at Visayas Ave. Kat has been craving on Cansi or the Ilonggo version of Bulalo so that is planned dinner. However, the place is close on Sundays (or maybe because its Independence Day). So after thinking of so much options, we decided to go back to UP and try the new stalls at the Shopping Center.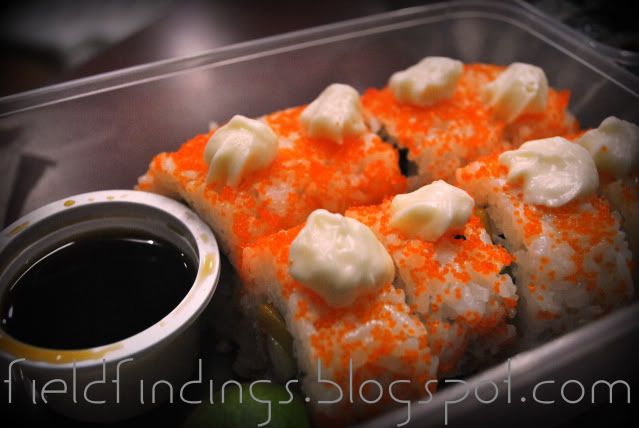 My order: California Maki for Php 90
Mashita is a new hole in the wall serving both Korean and Japanese Food. I ordered California Maki (Php 95 for 8 thick slices) while Kat had a Bulgogi (Php 105 for 11-12 slices). I think the food is relatively cheap considering the generous serving. I love my maki but the guy sliced it too thick I had a hard time using my chopsticks. And the problem with Mashita is, only one person prepares the food thus waiting time is long.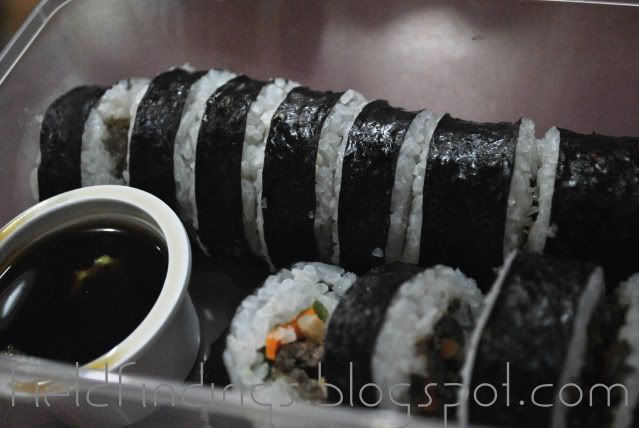 Kat's Order: Bulgogi for Php110
Also I like this place because it sells Melona (Korean icedrops). I love the melon flavor but today I decided to try banana. Kat got a icecream sandwiched in a fish-shaped wafer.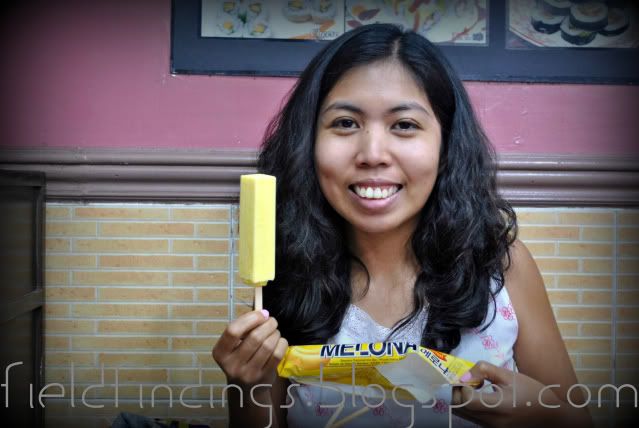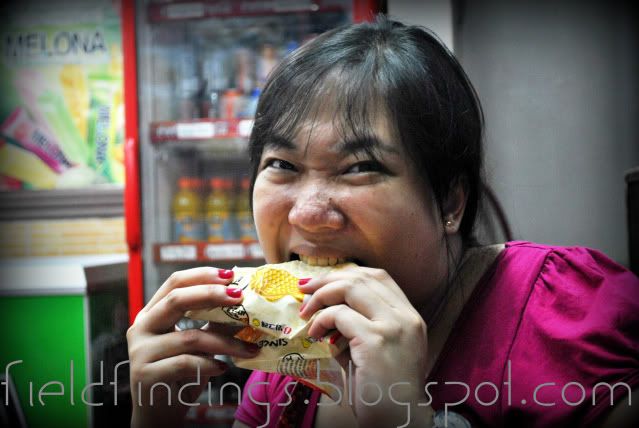 Kat and I with our Melona Icecream
Also, they don't have a ready change for those who pay their meal so that's another long wait. But with the good and affordable food, I'm surely going back.
Mashitta
Shopping Center
University of the Philippines
Diliman, Quezon City