itAfter dinner with Kat, I met up with my cousin, Nang Bambi, who is here in Manila to bring her niece to Olangapo because vacation is over and school is about to start. She waited for me so that we could have dinner together. So how could you disappoint a hungry person? I had my second dinner despite being full with Buffalo wings.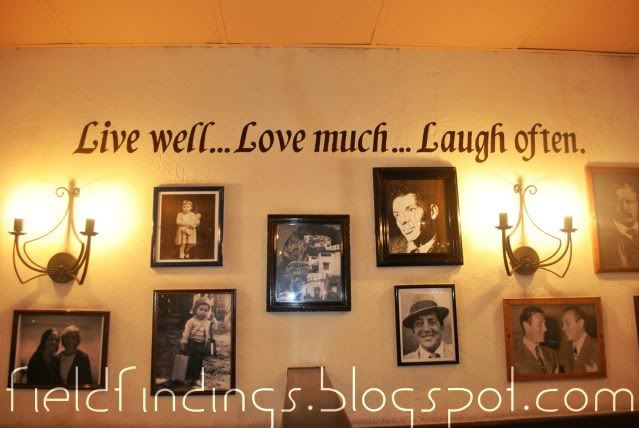 We ate at the Italianni's at SM Mall of Asia.
Italianni's is famous of their free focaccia bread served with olive oil and balsamic vinegar. Even if you are still deciding on what to order, you could munch on their bread. We were joking that we could ask for water and then eat the freebies and then dash out of the restaurant already full! =P
For starters we got this (I forgot to note the name, sorry!): which is spinach, antichoke, air dried bacon and thin sliced spam, and variety of cheese: blue cheese and cheddar cheese. Each ingredient compliment each other.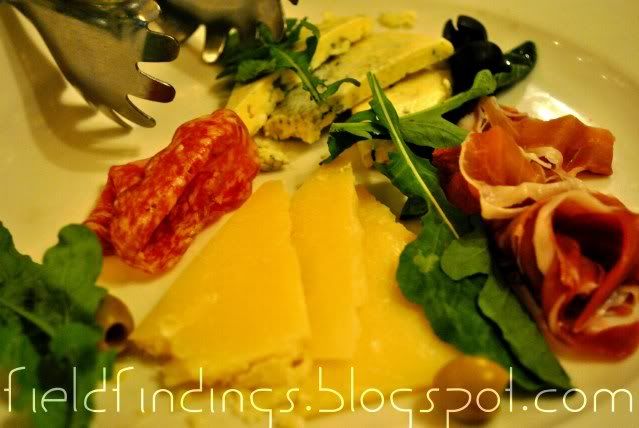 While waiting for our orders, the other table celebrated the birthday of their daughter. The cooks and waiters came out to sing her a birthday song.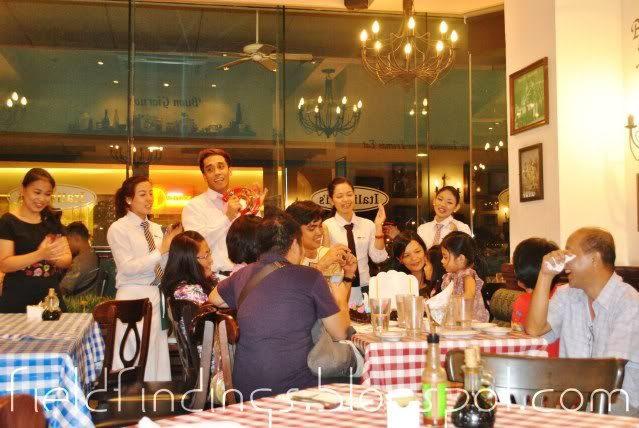 Free birthday songs for the birthday celebrant!
I took something light, Grilled Pepper Fish Fillet, white fish with spaghetti noodles in cream tomato sauce. I added Watermelon Shake for my drink. Nang Bambi had Herb Roasted Chicken and Lymonada, Dalandan and Calamansi Shake.
Dalandan Shake (Php 140) and Grilled Pepper Fish Fillet (Php 575)
Lymonada, Dalandan and Calamansi Shake (Php 140) and Herb Spring Chicken (Php 450)
As usual, we talked non-stop and laughed our hardest. It has been awhile since we got to sit down and talk about what has happened to us and what are we up to in the next few months or years. Though we have different set of parents, that's how we are really, we are sisters.
After that, we attempted to have mojitos at TGIF. Although we have promised mom that I wouldn't take alcohol, we tought of going to TGIF for a little bit of fun. I was hoping for a mocktail just to ease my craving for drinks. But it was closed at 10:30ish. So we decided to go to her hotel and that's how we kept my promise to mom that we wouldn't drink. =P