August 15, 2010.
Shopping day today. We hit Greenhills and searched through their items for shoes, laptop case and shirts shirts shirts... Don't have money that day, so I was left to just look. Pity me... owel...Still saving saving saving my millions.
After Greenhills, we went to SM MOA to kill time. Len and Boy decided to watch a movie while I'll go to CCP for CATS the Musical featuring Lea Salonga.
Around 6PM, while the two are sipping their coffees, I hailed a cab going to CCP and met up with Kat to watch CATS!!!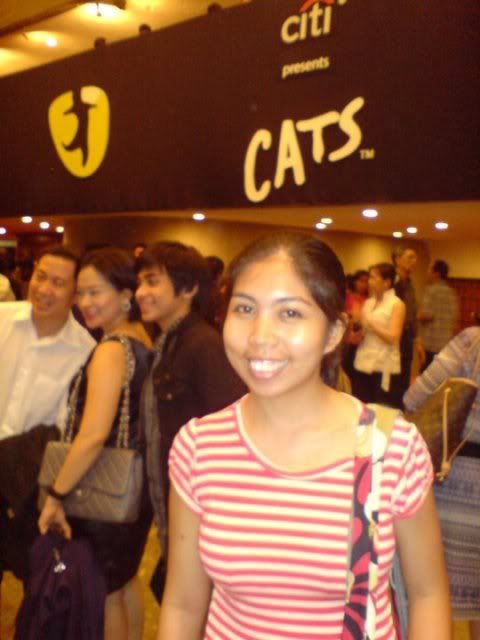 The show, based on the Old Possum's book of Practical Cats by T.S. Eliot and music by the theatre master Andrew Lloyed Webber (who is the man behind Phantom of the Opera). Amongst the popular songs was Memory which for this play, was sung by Lea who portrayed Grizabella.
Personally, I enjoyed the performances, all the dances and movements and singing. but the problem was that I sometimes could not understand the lyrics of the songs. Lea was superb. She played Grizabella, a former Glamour Cat who lost her clout and sparkle, and now only seeks to be accepted by the Jellicle Cats society, whose members are all waiting to be reborn into a new life. Her voice is so distinct and the words are well pronounced. No wonder she was awarded of a Tony.
After Cats, Kat and I headed back to SM MOA to meet up with the girls. Found them sipping another batch of coffee from Starbucks... our last night...I'll surely miss them both.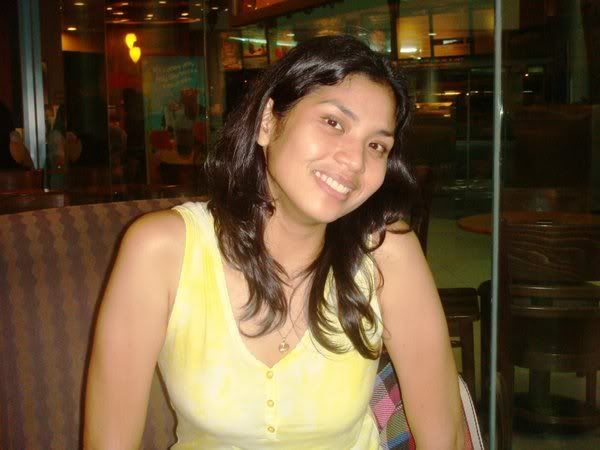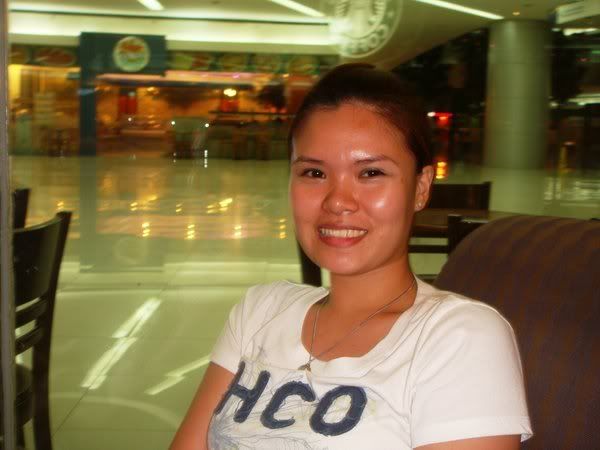 I'll miss ya girls!