Just a little promotion. Latasia Fusion is a new pseudo-resto (casual dining) serving meat-free foods in UP. You could find it when you enter UP (via Katipuna) through Romulo Hall ... just ride a Katipunan Jeep and dropped yourselves before the gate.
I have tasted their veggie shawarma and you could not tell the meat-alternative to the beef included in real shawarma. And their "mayonnaise" for shawarma is egg-free. They are also serving kare-kare, adobo, bistek, chicharon and ice cream, tinolang mock chicken, sisig, kaldereta, menudo, lengua etc. with meat alternatives or veggie meats. They have a long list of dishes of pasta and noodles as well as desserts such as choco banana pancake and choco bananuts. Along with that they are serving fruit shakes, lattes, smoothies to quench the customer's thirst.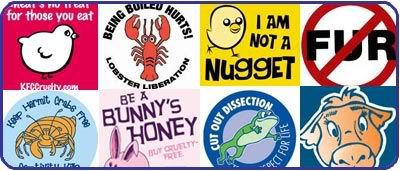 The owners are, I think advocate, of animal rights thus converted themselves to veggie eating. And it may be a (wrong) notion that health foods are expensive and are only for the rich people, their food is really affordable. They serve rice meals (two viands + pandan rice) for only 40php. Their shawarma was only 40php and was really stomach-filling.
I might be hooked with veggie eating seeing the numerous alternatives but I'm not a full-convert vegetarian. I would still eat meat from time to time and I could not avoid seafoods even if somehow I show signs of allergic reactions. : p
See you in Latasia Fusion!
-o-
Latasia Fusion is along Katipunan Avenue, Balara, Quezon City, at the back of UP and in front of MWSS compound.