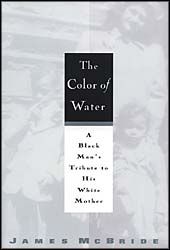 I was juggling over Physics and "The Color of Water" by James Mcbride. It was a good find in Book Sale and quite a page turner. If not for my imposed tight schedule (I have to finish Physics this week), I could have been done reading it in a day.

The Color of Water is an autobiographical novel of a white lady by her black son. It is his tribute to the woman who brought him up so well along with his other 11 siblings. Ruth Mcbride-Jordan is a Jew who married a black American and bore her 8 children. After the death of her first husband, she married another black American and had 4 more children. All the children were black and seeing her mother, James McBride knew that her mother is different. He asked about it and she would often tell him that she's light-skinned. Later he asked his mother if he was black or white and she outrightly snapped at him, "You're a human being." When when James inquisition led to God's color, she simply said, "God is the color of water."
It was quite difficult at that time for interracial marriages and for white and blacks to be together. Being Jewish, her family considered her dead when she married her first husband, Andrew Mcbride. While Andrew did not offer her marriage right away being afraid of death since whites kill black males when seen with a white girl especially in the Southern states. They just don't mix. But Andrew and Ruth made it through. With Andrew, Ruth embraced the Christian faith and found strength in Jesus.

She gave importance to both religion and education. A good proof to that is the Baptist church she and her husband founded and being a regular church goer dragging all her kids to attend church every Sunday. Even though, the family was poverty-stricken she made sure that all her children get a good education putting them in a white populated schools and Jewish schools, making her sons and daughters the only black students during their younger years. All her children became professionals. She made doctors, a nurse, an engineer, a journalist, teachers, and a chemist. And at the age of 65, she finished her degree in Social Work Administration from Temple University in Philadephia.

Ruth Mcbride Jordan was quite a woman, and take hold of "The Color of Water" to read her exquisite life.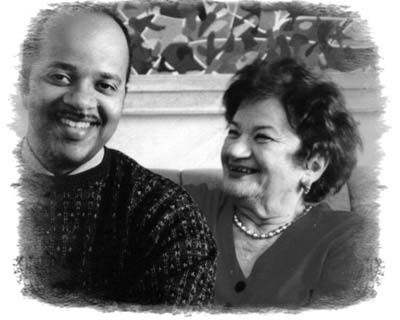 James McBride and his mother Ruth McBride-Jordan