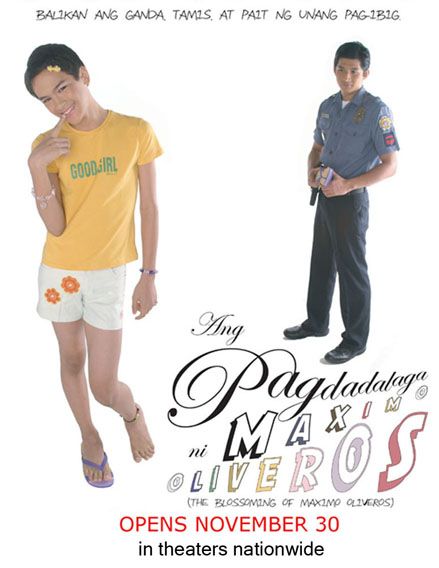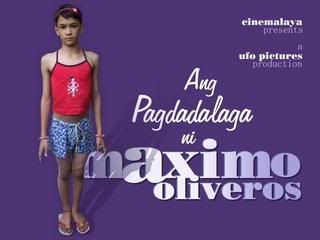 Above is the commercialize poster and the original poster of Ang Pagdadalaga ni Maximo Oliveros, a digital film entry for Cinemalaya Independent Film Awards, which won the top prize and continues to bag prizes in other Film Festivals. I watched the movie with Sis Karla last Thursday, after having been stood up by my groupmates in plant design.
Maximo Oliveros or Maxi (Nathan Lopez) is an accepted gay with his world revolving around his family of robbers . He is the woman of the house who does the cleaning for them, cooks for them, washes their clothes, mends their tattered jeans, and, covers their tracks so they wouldn't get caught… until he meets Victor, a handsome, principled, and idealistic policeman who inspires him to aim for a better life.
Maxi befriends Victor, falls in love with him and along with it he starts aspiring for a better life, while Victor earn the rage of Maxi's family. In the end, Maxi is faced with the problem of love triangle between protecting his family and his first love, Victor.
It was already ok for a digital film. Although a bit shaky and a bit blurred in some scenes, the story was good and reveals most of the Philippine's poor conditions