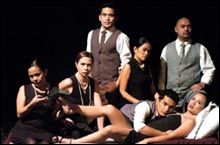 I just came home from watching Sepharad:Voices de Exilio, a play by Dulaang UP. It was really very good…funny, tearjerking, romantic (with a sexual content), plightful, reflecting every detail of the journey of those who are fighting for what they believe in. To tell you honestly, I could not summarize the whole play because it is somewhat a compilation of the lives of the seven characters who experienced the graveness of the holocaust, Stalin's government, as well as the hidden romantic relationships of the religious. Their lives are not entirely intertwined but have a similarity and then paralleled to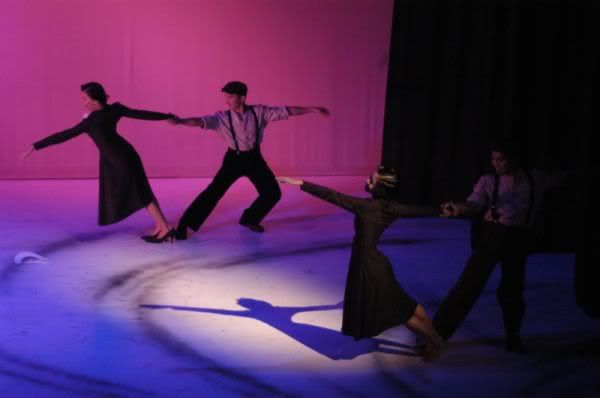 the lives of the Filipinos: the NPAs, the callcenter agents as well as those who go abroad.
It was very simple, no much backdrops to bring out a visible environment. I think it is really the signature play of the director José Estrella. She did Recoged Esta Voz: The Miguel Hernandez Project and like her latest play, it had almost no backdrops. But the simplicity of the play made its audience to focus on the characters and their message more.
Two-thumbs up for Sepharad!!!